It may seem that the days of the feature phones, a.k.a. the not so smart "dumbphones", are over but recent developments prove otherwise. They are just taking a different form and sometimes with new capabilities that take them one step closer to being extremely cheap and less capable smartphones. The recently announced KaiOS-powered Alcatel GO Flip 3 with Google Assistant is just one example and an Android-powered feature phone, probably made by Nokia, might be coming next.
Word of a new Nokia feature phone popped up back in July that definitely sparked curiosity and even a bit of disbelief. While HMD Global has indeed been making new versions of old Nokia feature phones, all of them ran custom operating systems. An Android feature phone, while not unheard of, was still rare even with the introduction of Android Go.
Back then, all we had were screenshots and a static photo but those are relatively easy to fake these days. Although this latest drop isn't completely foolproof, we're at least seeing an actual phone running something that moves. And one that shows Android 8.1.0 running on it. An old version, definitely, making it a tad disappointing. Then again, there won't be many apps that will be compatible with this hardware anyway.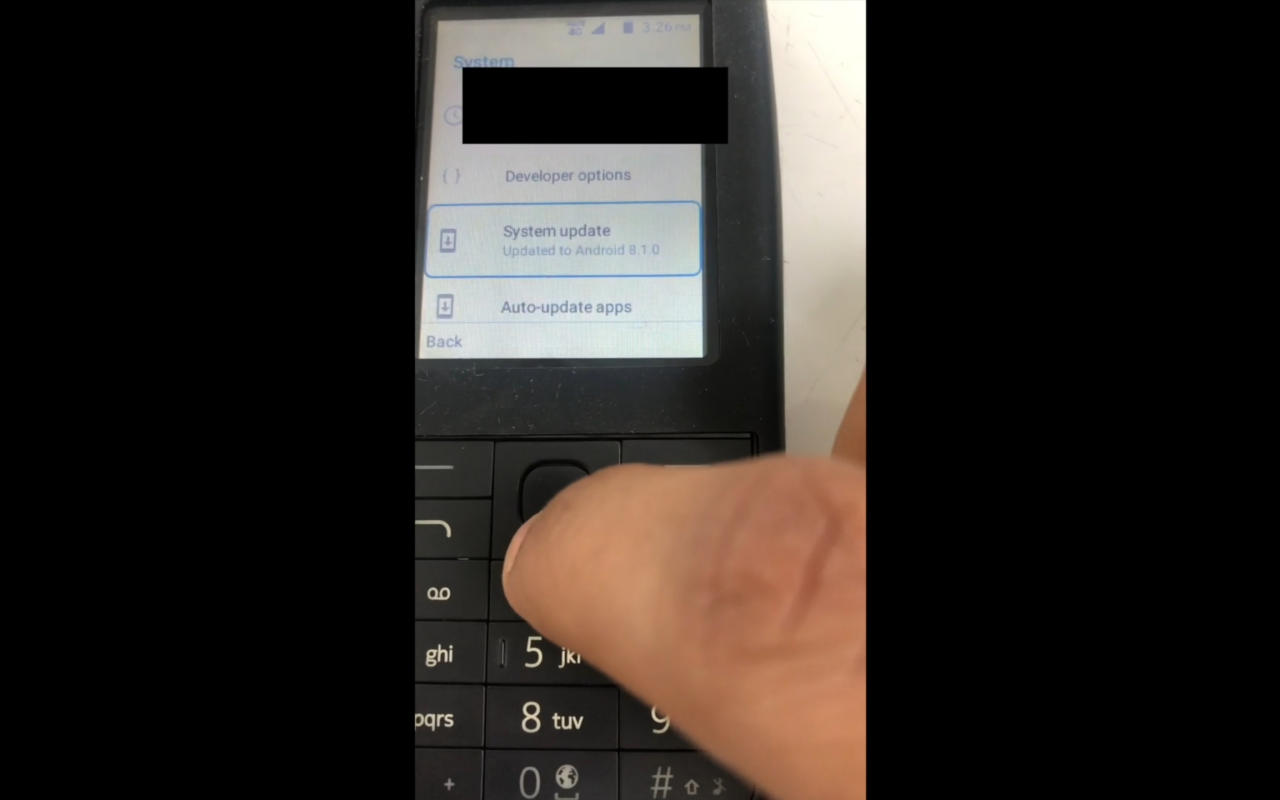 More than running Android, however, the short video from rider95 of steemit reveals one important aspect of the phone. While it's certainly possible to navigate and use the phone with the keypad and buttons, it seems that voice will be the preferred mode of interaction. A voice icon at the top makes that very evident and might even be powered by Google Assistant.
Along with Google's announcements in India, the Alcatel GO Flip 3, and this new leak, it seems that Google Assistant is being positioned to be the bridge across Google's many platforms, devices, and services. While the Vodafone-Idea Phone Line makes it possible to call up Google Assistant without an Internet connection, this Nokia feature phone might offer the same convenience for those who don't want a full-fledged smartphone but do have a data plan to use.