Nokia 9 PureView teardown reveals phone's excesses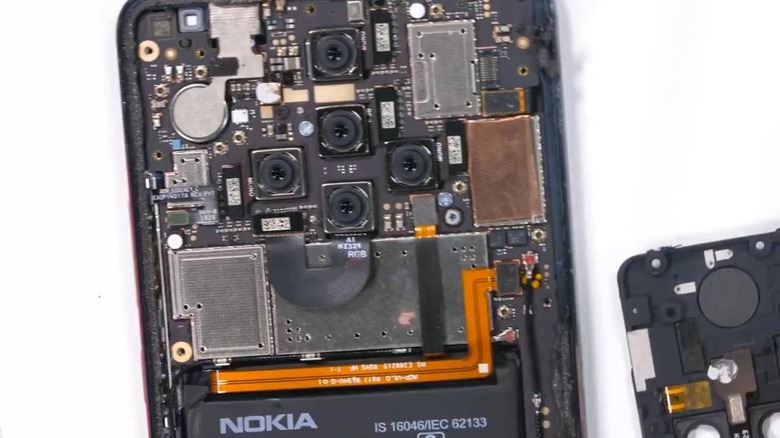 HMD Global's Nokia phones are best known for their affordability and pure Android experience but seldom can they be considered exciting or exceptional in features or design. The Nokia 9 PureView is an outlier in that regard because of the five cameras on its back. It turns out it has more secrets to share and, thanks to JerryRigEverything, we're finding out what those are. Unfortunately, they're nothing to go crazy over.
If there's one word that can be used to describe this smartphone, it would be "excessive". That might already be obvious with the five cameras, all of which basically do the same thing. All the data gathered by the two RGB sensors and three mono sensors are then processed and stitched together to form one high-quality image.
That excess is also manifested in how the phone is held together. There is an inordinate amount of glue holding the glass back down, making opening the phone a risky affair. That adhesive goes all around and even sticks in some places even after the back has been removed.
Equally stubborn and thick is the adhesive keeping the battery in place. It makes replacing the battery rather dangerous, which shortens the longevity of the phone. Nokia phones, however, were popular for their longevity. In addition, prying the battery off can also accidentally damage the display ribbon and the fingerprint scanner beneath.
Along with the delicacy of positioning the five cameras, it basically means that the the Nokia 9 PureView is quite a difficult phone to repair. With its debatable camera performance despite having five of them, the phone's complexity might not be worth it as far as repairability is concerned. That said, not all buyers make their choices based on that criteria but they should at least be aware what's at stake.