Nokia 9 PureView could finally be HMD Global's true flagship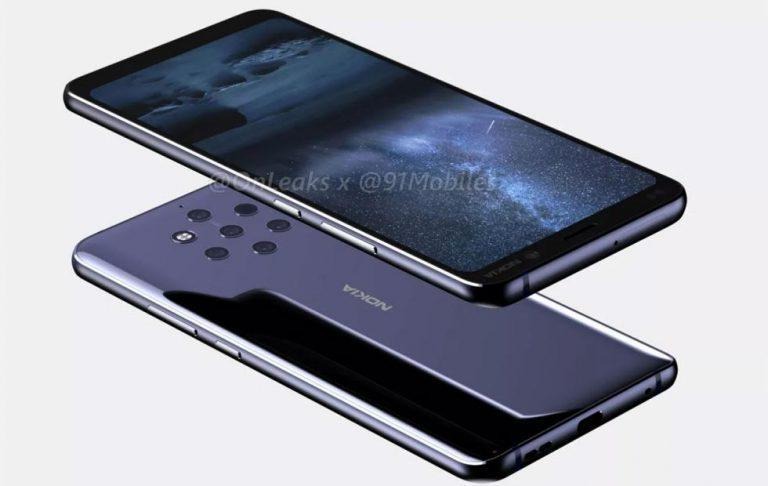 HMD Global has won many hearts and wallets with its revival of the Nokia phone brand. But while it has sold many smartphones, it admits it still doesn't have one worthy of the flagship label. Yes, not even the super expensive Nokia 8 Sirocco. That, however, might finally be coming really soon with the Nokia 9 "PureView", whose high-end specs and features may have just been confirmed by a leaked promo video for the device.
The Nokia 9 would have already been exceptional even just with its penta-camera setup. It definitely trumps everything we've seen so far in terms of smartphone cameras. Almost ironically, the leaked video practically says nothing about those cameras.
It does confirm that the phone will have a Snapdragon 845, so far still the top Qualcomm chip until the 855 comes out. No RAM is mentioned but we can expect it to have a generous 8 GB serving. It will be running Android One, cementing the company's commitment to a pure Android experience.
The display still has some big bezels top and bottom but sports not only an 18:9 aspect ratio, it will also have a 2K resolution, QHD+ most likely. There's also an in-screen fingerprint scanner, as first for HMD Global. It will also be the first new Nokia phone to support wireless charging.
While the specs seem topnotch, it will really be the cameras that will determine whether the Nokia 9 PureView will live up to its hype. HMD Global has rather been mediocre at best in this specific segment, despite the ZEISS branding. We might finally get to see the smartphone soon, though probably not until MWC 2019 in February.