Nokia 9 pops up at AnTuTu with competitive specs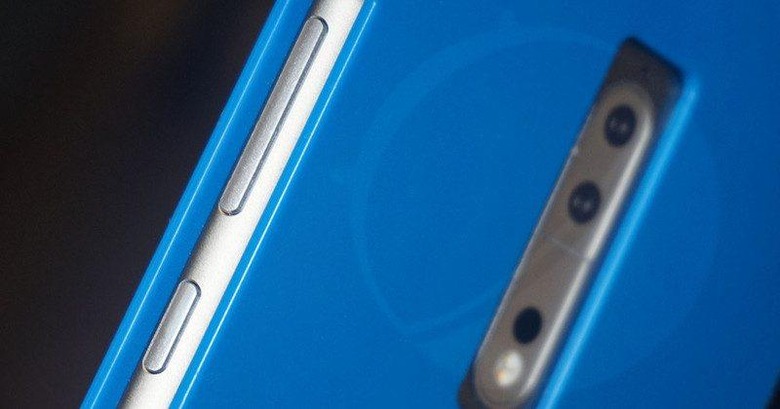 If you were worried that the Nokia 6, 5, and 3 were the best that Nokia could do after finally being free of Microsoft, do not fear. It still has an ace up its sleeve: the unannounced Nokia 9. Truth be told, it's no longer a complete secret, but it's still reassuring to find another confirmation from a different source. Like this AnTuTu entry that reiterates how Nokia and HMD's fourth smartphone will be able to stand toe to toe with this year's flagships.
Why Nokia and HMD didn't put their best foot forward from the get go will probably be a mystery forever. Perhaps the two wanted to first test the waters to see if the market will still be receptive to Nokia's name after the failures that were the Lumias and the Nokia X. Fortune seems to have smiled on them.
Unlike the three already launched smartphones, the Nokia 9 is truly going to be a flagship smartphone. At least from the inside. There will be a Qualcomm Snapdragon 835 running the show and pushing pixels on the 2560x1440 screen, presumably 5.27-inches. The 4 GB RAM might disappoint those wishing for more, but it's still pretty much the bar for premium phones. There's at least 64 GB of storage out of the box.
AnTuTu's entry notes that the camera is "13 MP + 13 MP", perhaps confirming leaks of dual cameras on the Nokia 9. It doesn't, however, mention anything about the front camera.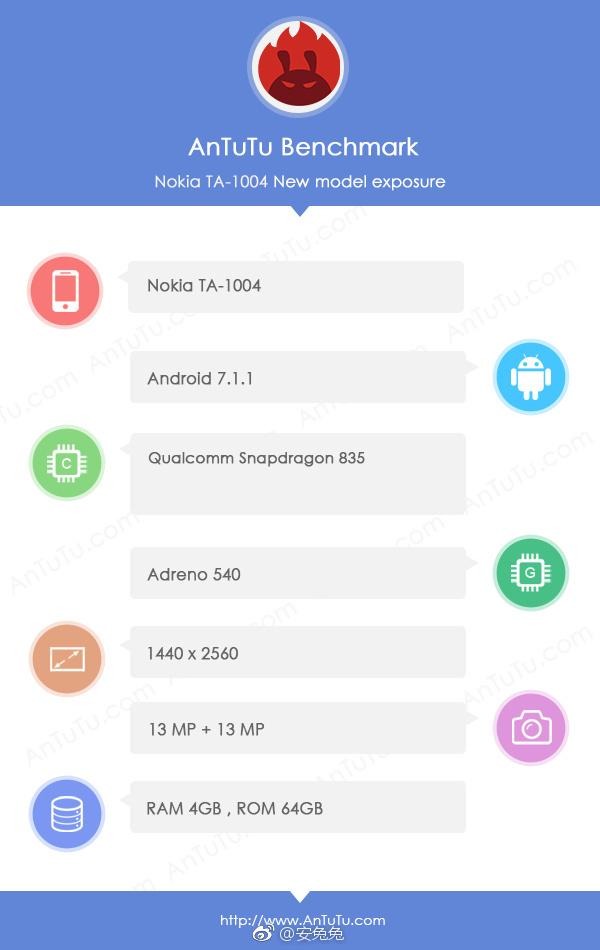 All things equal, the Nokia 9's design will ultimately decide how much it will stand out from the crowd. The Samsung Galaxy S8 has set the bar pretty high with its near bezel-less screen, while other OEMs have gone overboard with shiny glass to catch people's attention. The Nokia 9 will definitely need more than just specs to catch people's purchases.
VIA: Weibo