HMD Global has been raking in praise and sales of its Nokia-branded phones but, truth be told, it's still missing one thing. HMD Global has yet to launch a true flagship model and its long-awaited Nokia 9 PureView could very well be it. And thanks to a teaser for MWC 2019, we know now how much more waiting we have to do before we see one of the craziest phones this year.
Granted, it's not as crazy as the buttonless Meizu Zero and Vivo APEX 2019 Concept phones. Instead, the Nokia 9 is expected to be camera-crazy, with the world's first smartphone with more than four cameras. And now, HMD Global's reported official MWC 2019 teasers pretty much confirms it.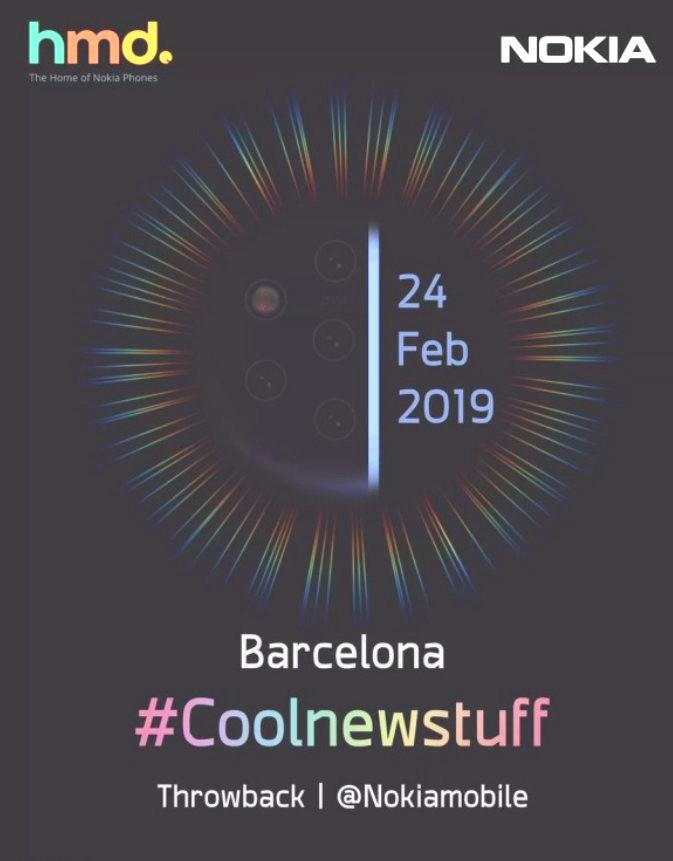 HMD seems to have intentionally made it too dark to see but if you tweak brightness and contrast a bit, you will see part of the penta-lens setup hiding in the shadows. Yes, it's only four cameras shown because the fifth one plus another sensor is covered by the test on one side. If this invite is the real deal, it's pretty much the official confirmation of what we've been hearing for the past few months.
What we've heard so far points to a true Nokia flagship. That includes specs like a Snapdragon 845, a 5.99-inch 2960×1440 AMOLED screen, 6 GB of RAM, 128 GB of storage, and Android 9 Pie. One thing that these teasers add to the list something we haven't heard of before. It turns out, HMD Global might jump on the punch hole design and put one on the Nokia 9 PureView's face. An alternative explanation would be that HMD Global will unveil a second phone, the Nokia 6.2, that has also been rumored to have a punch hole selfie camera.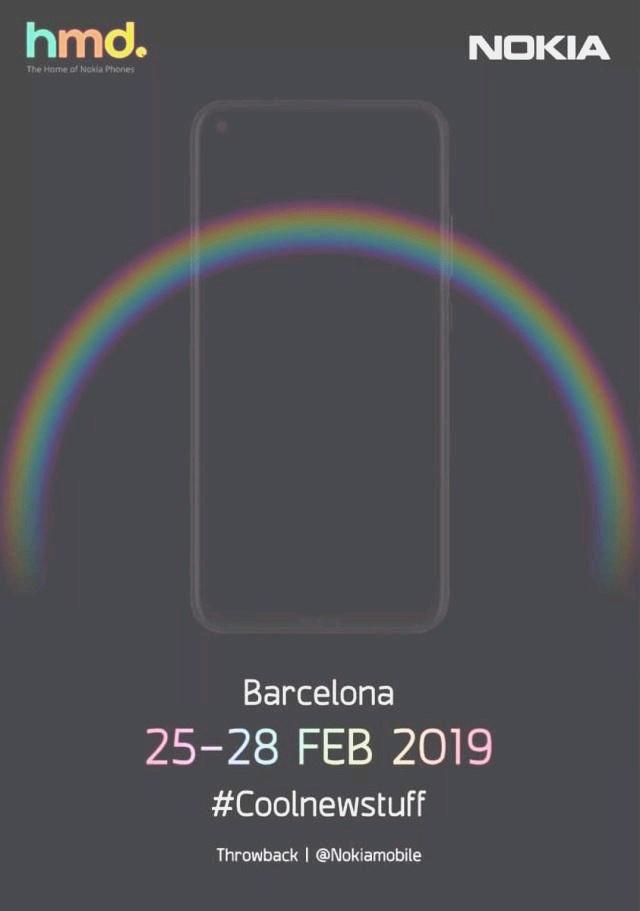 How the five cameras will work is still nothing short of a puzzle at this point. In less than a month, however, we'll finally get our answer as HMD Global unveils the Nokia 9 PureView to the world on February 24.