Nokia 8.2 could come with a popup camera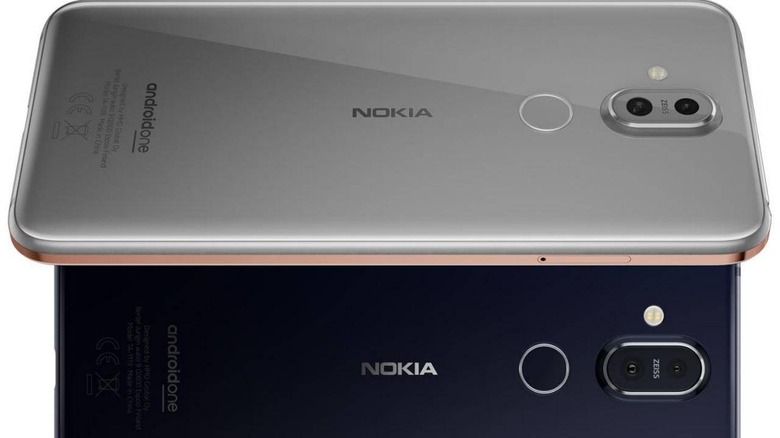 Just when you thought the brief popup camera trend had silently died off, here comes major manufacturers picking it up again. Honor just launched the Honor 9X and 9X Pro, its first with a popup camera, and it seems that HMD Global will follow suit soon. If true, then the Nokia 8.2 could be the first Nokia phone to ever have that quirky design. Fortunately, that might not be its only selling factor.
Based on previous rumors, the Nokia 8.2 could have a mix of mid and high-end specs. It will run on the Snapdragon 700 platform, probably a still-unannounced 770, with 8 GB of RAM and 256 GB of storage. Those are pretty enticing specs if they do come to pass.
MySmartPrice, however, thinks its popup camera will be the center of attraction. And it's not just the mechanism either as that front camera is rumored to have a 32 megapixel sensor inside. That certainly beats having a smaller camera crammed in a notch or, worse, a punch-hole.
While those features could make the Nokia 8.2 potentially attractive, interested buyers should also note the drawbacks that come with such a design. For one, they will have to bid farewell to any dust and water resistance they may have been accustomed to. For another, the should hope that HMD will also implement the same drop-safe systems that the likes of OPPO and ASUS have used.
As to when the Nokia 8.2 will launch, there is still no definite date or even month yet. But since it is expected to launch with Android Q out of the box, that can only happen starting September onwards. Whether it will also be one of the first 5G Nokia phones, that's still up in the air but it would definitely drive the price higher than a normal mid-range phone.