Nokia 8 won't get Android 8.0 Treble feature, HMD says why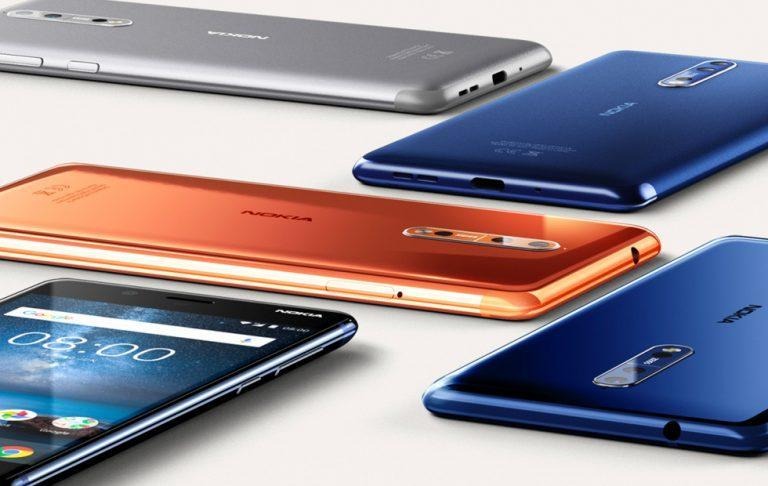 Aside from a few major UI changes, much of Android Oreo's improvements happened under the hood, from the way it handled apps running in the background to how fast it booted up. One of the most invisible of those is the so-called Project Treble, which promises to make future software updates faster and more seamless. Unfortunately, that's not something that all phones upgrading to Android 8.0 will get, even the "pure" Nokia 8. HMD Global Chief Product Officer, now practically the public face of its Nokia smartphones, took to Twitter to explain why that is so.
Project Treble is one of those features that, if it works well, users will never see but will feel over time. In a nutshell, it is Google's new architecture for Android that basically splits the hardware-specific OEM implementations of the Android stack from the Android OS itself. In theory, this will speed up the rollout of Android updates as users won't have to wait for OEMs to test new versions against their specific implementations.
Treble technically requires a change in the underlying filesystem to accommodate this split. This is why Google only requires new Android 8.0 devices and later to support Treble, not those simply upgrading from an older Android version. That said, some OEMs like Essential, Huawei, and, of course, Google did make it happen in their updates.
Not so Nokia 8. Sarvikas says that one of the requirements of Treble makes it impossible to support it after the fact. Specifically, the requirement to have a separate partition for the vendor implementation cannot be done through a simple OTA update. How other OEMs have done it, however, is now the question.
Treble requires 2 conditions to be met:
1) Adapt to the new Vendor Interface implementation
2) Standalone Vendor partition to contain Vendor Implementation
Nokia 8 does not have separate Vendor partition in ROM space and the partitioning cannot be done OTA.

— Juho Sarvikas (@sarvikas) December 5, 2017
The news is definitely disappointing for fans who expected Nokia and HMD Global to really stick to as pure an Android experience as possible, including having features such as Treble. Sarvikas claims that not having Treble will have no impact on end users. It simply means Nokia will have to do more work in getting updates out the door ASAP. Since that is what Project Treble is supposed to offer, it remains to be seen how HMD will fare on its own.
Note that there is no end user impact. Just means that we do a bit more heavy lifting on engineering to keep you Pure, Secure and Up-to-Date

— Juho Sarvikas (@sarvikas) December 5, 2017