Nokia 8 Pro with rotating penta-lens Carl Zeiss camera coming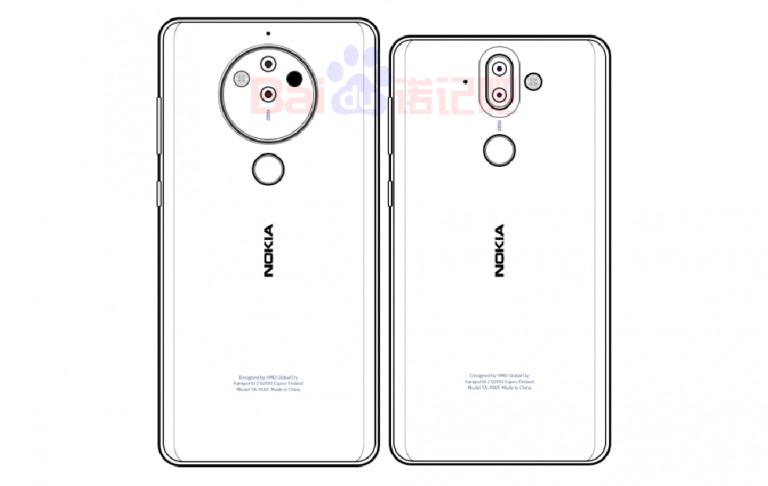 Hungry for more and actually high-end Nokia phones? MWC 2018 next week just might satisfy your craving but in a somewhat odd way. No, it won't be the Nokia 9, much less the Nokia 10. And it won't be a Nokia 8 (2018) either. Instead, it will supposedly be a Nokia 8 Pro with the latest mobile processor, an 18:9 screen, and one special trick that may tickle the fancy of serious mobile photographers: five lenses that can rotate to change the camera's focal length.
To be clear, the Nokia 8 Pro, codenamed "Sirocco", doesn't have five cameras. There are still just two on the back, a 13 megapixel RGB sensor joined by a 13 megapixel monochrome sensor, with a still undisclosed front shooter. In fact, for all intents and purposes, the Nokia 8 Pro's camera might look exactly like the Nokia 8's.
It's the insides that count, as they say. Based on a recently surfaced patent, there will be a rotating mechanism inside for four other lenses aside from the main one on the RGB camera sensor. Made by Carl Zeiss, of course, these lenses will provide different focal lengths for different zoom levels, something that smartphone cameras are still unable to offer over standalone cameras, particularly those with interchangeable lenses.
Aside from that, the Nokia 8 Pro is expected to sport the latest Qualcomm Snapdragon 845, just as its predecessor ran on the latest Snapdragon 835. Unlike the Nokia 8, however, the Nokia 8 Pro will jump on the 18:9 bandwagon, though it's still unknown whether that will be a QHD+ or FHD+ resolution.
Of course, these are all still based on a mishmash of rumors, patents, and speculation. But if HMD Global is unfazed by the Galaxy S9 announcement, it might indeed unveil this Nokia 8 Pro at MWC 2018 next week.