Nokia 8 is coming this month: these are its specs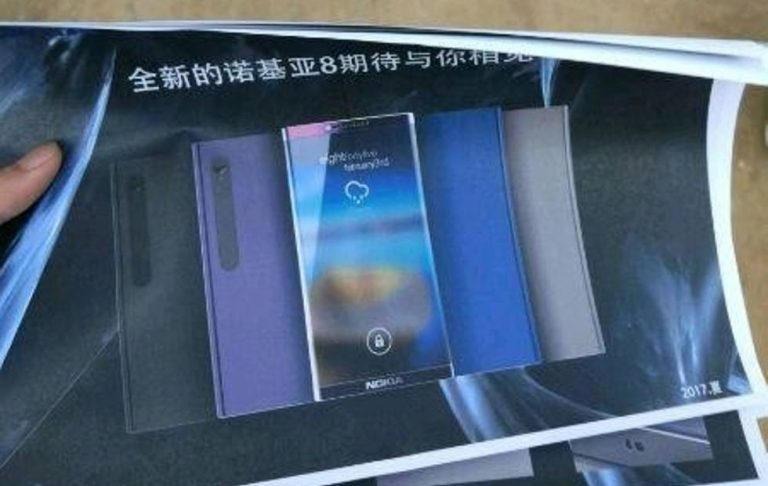 Good old Nokia is probably up to its old confusing naming schemes again. Fortunately for us there haven't been more than 3 Nokia-branded, HMD-made smartphones so far. But before July gives way to August, there might be four in total already. According to WinFuture.de's sources, the true Nokia flagship, a high-end model, is just around the corner. And it will be called the Nokia 8, not the Nokia 9 as previously believed. And apparently, that's not the only thing that might not hit the mark either.
The Nokia 8, or 9 if you still prefer that, is going to be premium, make no mistake about that. Or at least that's what those sources are saying. It'll run on the Qualcomm Snapdragon 835, of course, and will have 4 GB of RAM with 64 GB of storage. Missed opportunity for 6 GB RAM there, Nokia/HMD. Other than that, however, there still seems to be some uncertainty about the smartphone's other premium features.
For example, the size and resolution of the screen, earlier leaked to be 5.7 inches with a 2560x1440 WQHD resolution, isn't yet certain. Even more uncertain is the leak about dual cameras. Given Nokia/HMD's recent Carl Zeiss partnership, it almost sounds disappointing if the Nokia 8 won't have an exceptional camera, which, these days, mostly means two of them. These two bits, however, just don't mesh with WinFuture's sources.
The leak does have more availability details, like dual SIM support with a potential single SIM model down the road. Colors include "Blue", "Steel or Silver", "Gold/Blue", and "Gold/Copper". The leak puts the price tag at 589 EUR, roughly $680, in Scandanavian countries, though other European countries could get it at a lower 550 EUR ($630) mark. As to when, the source believes that the Nokia 8 will be unveiled 31st July, which is just a two-week wait for the curious.
VIA: WinFuture.de