Nokia 7.2 and its triple cameras accidentally confirmed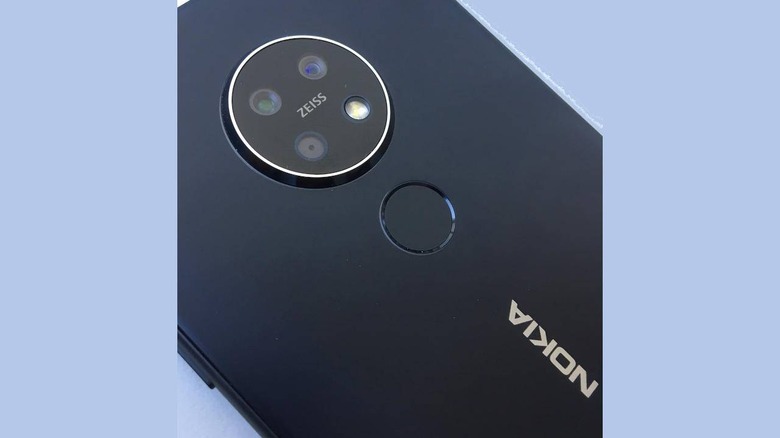 HMD Global is set to unveil a handful of Nokia handsets at IFA 2019 next month but it may not have a model that's worthy of competing with the big guys like the newly announced Galaxy Note 10. That isn't HMD Global's main market anyway but it still has at least one, maybe even two, Nokia phones that could try to make a case for flagships. The Nokia 7.2 was at least rumored to have a new design and even three cameras, both of which have now been confirmed by an unexpected source.
Even before HMD Global licensed the brand, Nokia phones have always boasted a close partnership with optics maker Carl Zeiss. That almost seemed like a dead partnership after Microsoft practically killed Nokia phones but HMD Global gladly carried the torch. It's almost fitting, then, that a Zeiss employee accidentally became the source of the biggest confirmation for one of the next Nokia phones.
A certain Joachim Kuss was probably too proud of the Nokia 7.2 and its camera capabilities that he tweeted about the phone, including a photo, while forgetting the rules of NDAs and pre-release teasers. Admittedly, we've seen renders of phone before but this is as close as we can get to an official confirmation.
The lone image shows the new Nokia camera bump design, adopting a circle in the middle of the phone's back. It's a design that Huawei is also expected to use for the Mate 30 family also coming next month. Beneath it is a fingerprint sensor that also confirms that disappointing fact that the Nokia 7.2 will mostly be a traditional in other features.
Specifics about the phone's cameras are still slim but the three are expected to include a main sensor, a depth sensor, and a wide-angle camera. In other words, the usual culprits of a budget triple camera setup. The Zeiss employee was, at least based on the redacted tweet, quite impressed with the performance, implying that it might above its mid-range class. We'll know soon enough if that will match reality or if it's really just marketing done too early.