Nokia 6639 DSLR, Zippo Lighter, Swiss Army Knife Phone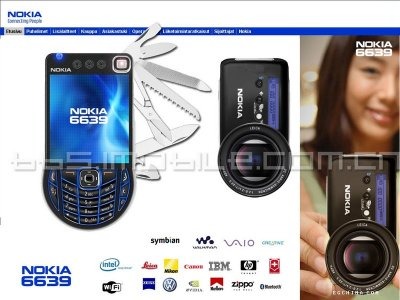 This fake hit the scene about a month ago but I feel our viewers need more insight if it were real.  Lets suppose it's real and proceed. If I can get my hands on one, it will be my next phone; the Nokia 6639. I love Nokia and I can't say enough about their phones. The phone is not viewable on Nokia's website so the information is limited but there's one thing I'm not concerned about when it comes to Nokia; features. The Nokia 6639 is a Swiss army knife, a Zippo lighter, a double mega pixel digital SLR camera and it has Photoshop. When I learned of this I almost did a backflip. The phone has a 1024 X 768 pixel screen and it also features a Pentium M-Dothan binuclear 2.0GHMz with dual channel 512MDDR2 memory with expandable features. Need I say more? The phone will support every video and audio format available to mankind and will display 16 million colors on the TFT screen. Obviously, this phone is made for the paparazzi because you can attach a huge SLR lens to the back-end and use the built-in email client to mail it to sources; thus a profit and you can buy another one.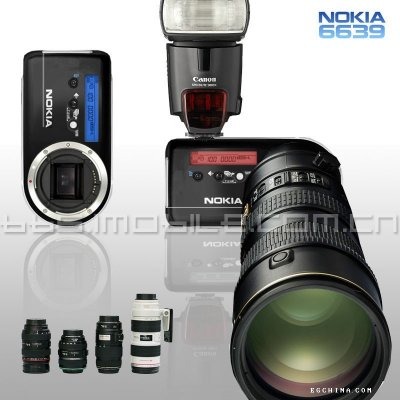 The camera's exposure can be set to a variety of modes and you can change the aperture priority, shutter priority, and more. It also features a Swiss yataghan Plug procedures remote control (with the public wireless transmission protocol), thermometer, needle guide, LED beam, and additional features for those who enjoy the outdoors. The phone will also feature wifi for connectivity to access points. This feature is a huge priority to people willing to spend hundreds of dollars. For such a phone I'm sure it will be powered by the dominant Symbian Operating System and the navigation will be the same. Who wouldn't buy this stellar piece of God-send technology if they had the money?
Note : This is a wishlist (vapoware – not real product)
Price: Official Not Set (Guess $1000+)
Nokia 6639 DSLF Zippo Phone [Via: Trendhunter.com]