Noble unveils M500 concept with 550hp twin-turbo EcoBoost V6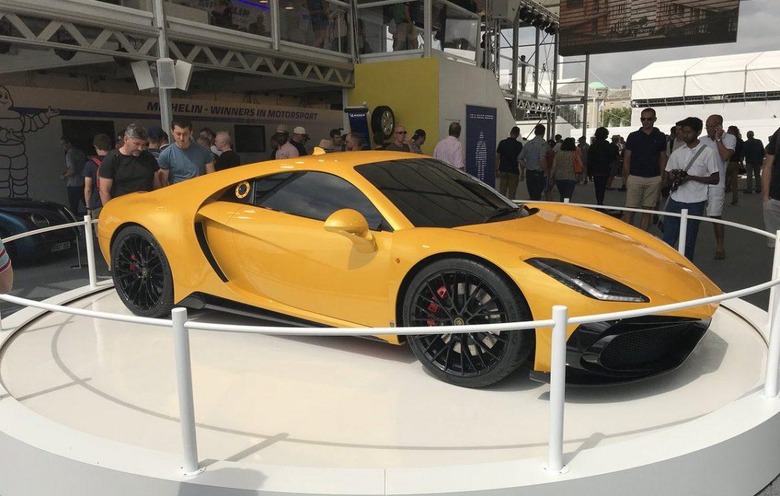 Noble isn't quite the household name when it comes to sports cars, but that's because the small British manufacturer has only been producing one model, the V8-equipped M600, since 2009. They showed up to this year's Goodwood Festival of Speed, however, with the new M500 concept that's designed to be the "friendlier little brother" to the M600, and more of an affordable, entry-level model. Just keep in mind that Noble charges over $400,000 for the M600.
The M600's little brother is an apt description; the M500 is set to feature Ford's 3.5-liter, twin-turbo EcoBoost V6, producing 550 horsepower. The engine will placed in the middle of the car, behind the seats, and paired with a direct-shift dual-clutch automatic gearbox powering the rear wheels.
Along with the Ford engine, the M500 borrows from a few other big-name sports cars, namely the headlights from the Chevy Corvette and what could be considered Bugatti Chiron-inspired air intakes on the sides. Noble notes that this is only a concept body, as the vehicle is still early in production, but it will be produced in fiberglass.
There weren't many other details about the M500 revealed, although it's expected to have a weight similar to the 2,756 lb M600, and Noble is making everyday driving comfort a priority. The car is expected to enter production late next year, and there's been no mention of pricing just yet.
SOURCE Autocar