No surprise: Saygus V2 delayed but still coming Q1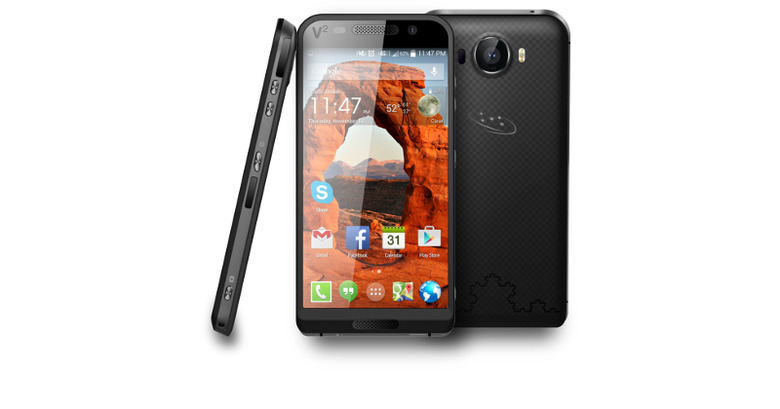 Saygus, the makers of the almost wonderful smartphone in 2009 that never came to be, is close to once again being the center of ridicule. That Iis, if it can't avoid yet another delivery fail. The Saygus V2, pronounced as "V-squared", announced early last year won't be making it early this year. Or at least not next month. The company announced over at Twitter that it's still on the road for a first quarter launch, though the reasons it gave might not spark that much confidence in the new schedule.
The gist of the delay is that Saygus switched ODM's for the second time. Their "second" last year for differences in business policies, hinting at some monetary problems. July last year they started to build things on their own and by December they were already making their own PCBs.
Now that's a load of information that can be expanded and explored. For one, it means that Saygus has been outsourcing the design of the V2 from the get go. It also means that it is only now that they are manufacturing things on their own, and just last month even. Considering those factors, a March or even April launch is probably too generous an estimate.
Still, the company is trying to offer hope by describing some new treats that will come because of that delay, like new fingerprint sensors, Android Marshmallow, and USB Type-C. Despite the delay, however, the chipset remains to be the Snapdragon 801. When asked why not anything newer, Saygus responded that the 810 was too problematic and the 808 barely had any performance advantage over the 801. So, naturally, they'll be going with the proven, and cheaper, option.
Needless to say, the news has struck a nerve in many of Saygus' now ex-fans, many of whom put in money for a taste of this dual microSD card smartphone. With a new batch of refunds, Saygus might once again face a probable delay.
SOURCE: @Saygus