No MGS5 at E3!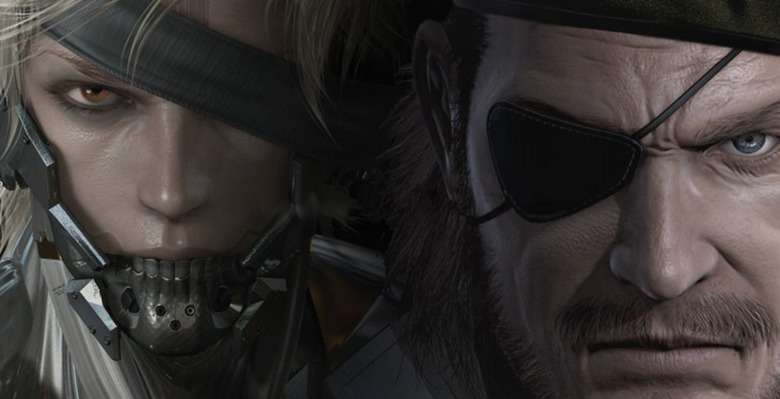 The latest podcast from Kojima Productions has a segment where Hideo Kojima (creator of the Metal Gear Solid series and all around awesome guy) answers some simple yes and no questions. While the answers are short, the information is rather important! You can listen to the whole podcast here. Hideo gets interviewed at the 33:09 mark. Fair warning, it's in Japanese, but listen to it anyway. The interviewer's voice is hilarious and Hideo replies as fast as he can. Full translation after the break!
Concept art for MGS5 by artist jchaike.
Hideo Kojima is known for being a man of few words, so it's funny hearing him give one syllable answers in rapid succession. Unfortunately for Metal Gear Solid fans, his answers don't bring us any good news. If you've never played a Metal Gear Solid Game, you owe it to yourself. Check out Metal Gear Solid 2 and 4 first, those are the best ones readily available. Metal Gear Solid 3 goes into the past for some interesting back story, but it's not as engaging as the other two. As for Metal Gear Solid 1, you'll need to find a PS1 (or one of the earlier PS3's) if you want to play it. You could also settle for the remake titled Metal Gear Solid: The Twin Snakes, which, interestingly enough, was only released on the Gamecube. Now lets get to the interview!
Translation courtesy of Andriasang:
Will you appear at the Microsoft E3 press conference?

Kojima: No

Will you announce Metal Gear Solid 5?

Kojima: No

Will Metal Gear Solid 3DS be released at the end of 2011?

Kojima: Yes

Is Doctor Lautrec the new title from the Metal Gear staff?

Kojima: No (laughs)

Did Kojima Productions Not Work on Metal Gear Arcade?

Kojima: Yes

Is Gray Fox the main character in Metal Gear Solid: Rising?

Kojima: No

Will MGS Rising's multiplayer be shown?

Kojima: No

Is MGS Rising's release date November 1, 2011?

Kojima: No

Will Metal Gear Solid 4 be ported to NGP?

Kojima: No

Are you planning something big for Metal Gear's 25th anniversary next year?

Kojima: Yes
So pretty much all we have to look forward to this year is Metal Gear Solid 3DS. Maybe Hideo bought some earplugs to block out the siren call of E3 this year. We don't even get to see and Metal Gear Solid: Rising! Metal Gear Solid 4 was an amazing game, even though it had enough cinematics to put a springer spanial to sleep. I can't wait to see what Hideo has up his sleeve for MGS5! What do you guys think of the MSG franchise? I would love to see some better multiplayer in MGS5, and a lot less cinematics. I can only take so much theological discussion in the middle of my stealth-action games!
ALSO, remember you can keep up with all the latest E3 news at the portal!