No Man's Sky update: Why "Beyond" will be major game-changer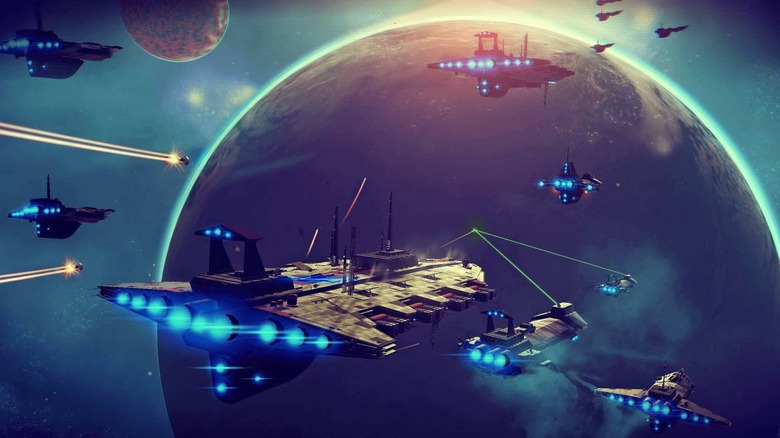 Last year, Hello Games launched NEXT for No Man's Sky, a major update that vastly improved the game in a number of ways. While some of us might have thought that Hello Games would pull back on No Man's Sky development after NEXT shipped, the company apparently didn't. Today, the next update for No Man's Sky was revealed, and it sounds like it's going to be another big one.
Dubbed Beyond, Hello Games founder Sean Murray said today that this new update will have three major components to it. Only the first of those three is being revealed today, and even then, Hello Games is still speaking in rather vague terms about it.
In a blog post published just a little while ago, Hello Games says that the first part of Beyond is called "No Man's Sky Online." No Man's Sky already has support for multiplayer, which was further expanded in NEXT, but it seems that No Man's Sky Online is going to take multiplayer to a new level. Essentially, these changes make it sound like No Man's Sky will become more like an MMO, though Hello Games insists that isn't the case (at least not in a monetization sense).
"No Man's Sky Online includes a radical new social and multiplayer experience which empowers players everywhere in the universe to meet and play together," Murray wrote. "Whilst this brings people together like never before, and has many recognisable online elements, we don't consider No Man's Sky to be an MMO – it won't require a subscription, won't contain microtransactions, and will be free for all existing players."
That's all we're getting for now, but even though the details are light, No Man's Sky fans will probably be happy to hear that the game is getting an expanded online component. One of my only complaints post-NEXT was that multiplayer didn't really feel like it added much to the game, so if Beyond is going to give me more reason to play alongside friends, I'm all for it.
Hello Games says that Beyond will be out this summer, and that more details are coming soon. We'll keep an ear to the ground for those details, but in the meantime, jump down to the comments and tell us what you think of Beyond so far – are you ready for a larger focus on multiplayer or do you prefer keeping No Man's Sky a single-player experience?