No Man's Sky Beyond patch fixes frequent crashing on PC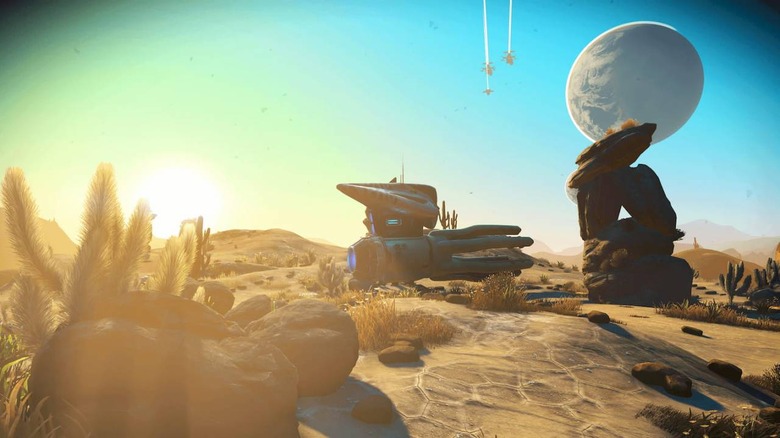 After a couple of months of build up, No Man's Sky Beyond dropped yesterday. The update is pretty large in scope, fleshing out multiplayer significantly and adding VR support alongside a number of smaller changes, additions, and fixes. As it turns out, Beyond may be a little too big for its own good, as it wasn't long after it dropped that players began complaining about crashing issues on all platforms.
Of course, problems on the day a new update arrives are nothing new in the world of gaming, but crashing can be particularly annoying since it prevents people from actually playing the game. Thankfully, the team at Hello Games has been quick to respond to the complaints, announcing that Beyond update 2.05 has gone live on PC, fixing a lot of instances of crashing in the process.
In the patch notes published to the official No Man's Sky website, Hello Games says that this is the same patch that was rolled out to the experimental branch of the game last night. Chief among the changes is a fix for crashing related to visiting the Space Anomaly, which is good news indeed – if you've visited the No Man's Sky subreddit at any point over the past 24 hours, you've probably encountered a number of people reporting that the game crashes when trying to enter the Space Anomaly, which now serves as something of an online hub.
While crashing associated with the Space Anomaly was something that affected a lot of players, there are a number of other crashes fixed with this update as well. Rendering-related crashes, out of memory crashes, and VR supersampling crashes have all been fixed with this update. Beyond all that, Hello Games also fixed an issue that was causing players to experience low framerates after visiting the Space Anomaly, so if reports on Reddit were keeping you from visiting the Anomaly, it should be safe to check it out now.
Unfortunately, these fixes are only going live on PC for now. Hello Games says that it will get update 2.05 on other platforms as soon as possible, though it's worth noting that there's been a separate update for PS4 and Xbox One that addresses a smaller number of crashing issues. We'll keep an eye out for more on No Man's Sky Beyond, so stay tuned.