No Force Unleashed for the PC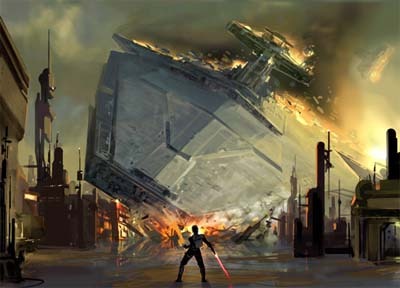 I usually love to hear new info on the upcoming Star Wars: The Force Unleashed game from Lucasarts. However, today's news is just disheartening. Turns out that we won't be seeing this one on the PC at all. Hit the jump for the official word from Lucasarts on the matter.
[If we made the game for high-end PCs], someone with a low-end PC would have a watered down experience, they would have to turn all the settings down and it wouldn't be the same game. On the other hand if we made that game for as many people as possible then it's not taking advantage of what those $4,000 systems can do.
I'm not sure that I really buy this one. My favorite Star Wars games have been for the PC, and I would have liked the option of playing this one on my gaming rig. If you really think our PCs can't handle it, at least give us a chance. However, I'm going to guess that there's a little more to this one.
[via Kotaku]