NIU smart e-mopeds are coming to the US, sold directly to consumers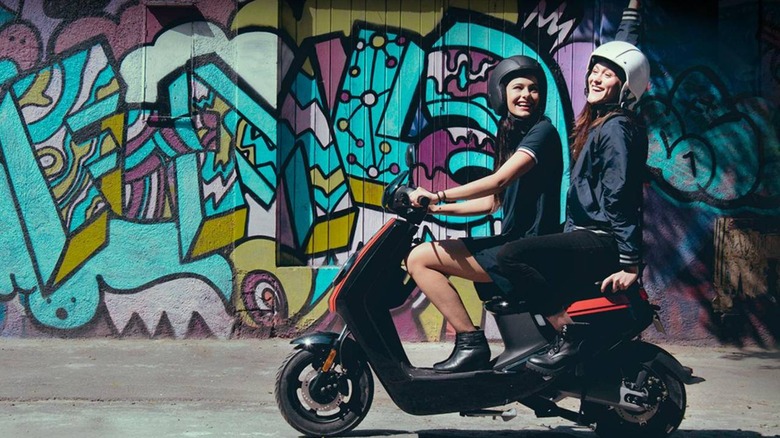 Thanks to high-profile companies like Tesla (and its equally high-profile CEO), electric vehicles have captured the attention of mainstream media. Although most of the EVs presented take the form of cars and trucks, those aren't the only kind of vehicles in the market. Electric bikes and mopeds don't always get the spotlight but NIU will try to change that by offering its smart electric mopeds to the US market, selling directly to consumers this time.
Chinese company NIU already has a presence in the country, though not outright or completely visible. Its mopeds actually make up the fleet of scooters that Revel uses for its moped-sharing service. Now NIU will be giving consumers direct access to its products, presuming they want to buy an e-moped of their own.
NIU does offer some interesting features for an electric moped. It says that each vehicle is equipped with a SIM card so that it can have a 24/7 data connection to a NIU app that lets owners monitor and control the moped's settings or even locate it in case of theft. Future models will, unsurprisingly, be able to connect to 5G networks which NIU says will enable live data and location tracking.
The company boasts about its data-backed approach to design and development of its mopeds but its techniques could raise a few eyebrows. That data is naturally gathered from moped owners, which could raise privacy concerns in the US given the current atmosphere. NIU explains that the data allows them to craft products that they now customers really need base on their use and habits.
NIU smart e-mopeds are now available in select cities across the US and prices start at mid-$2,000. Marking this wider US launch is the launch of two new models from existing moped series. The NQi-GTs Pro features updated 14-inch wheels and removable 2.1 kWh batteries that offer an 80-mile range on a single charge. The two-seater MQi-GT, on the other hand, builds upon the MQi+ with a Bosch 3000W hub motor that can go over 40 miles per hour.