Nissan Z35 to possibly fulfill 2011 Esflow concept at Tokyo Motor Show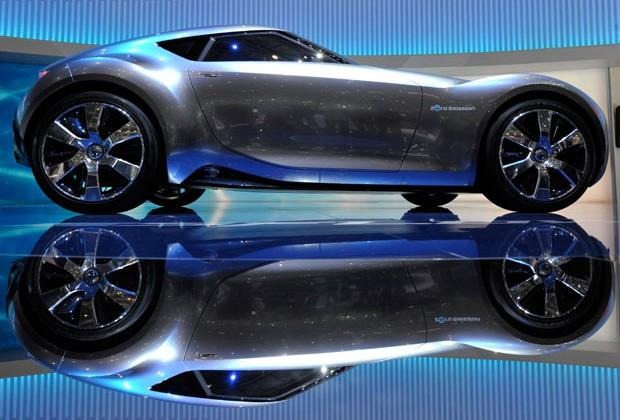 Nissan is set to reveal a new coupe that is rumored to resemble the company's 2011 Esflow concept car. Codenamed Z35, the new coupe is aimed at twentysomethings, Nissan executive vice president Andy Palmer told Motor Trend. It will compete with the Toyota 86 and Subaru BRZ.
The Z35 will debut at the 2013 Tokyo Motor Show on Nov. 22. Voluptuous accents intersect with straighter lines in the Esflow concept said to have inspired the as-yet unseen coupe. The design interplay between exaggerated roundness and step-function straightness sets the long-awaited car apart from the 86 and the BRZ, as per Nissan's focus on a younger drivership for this model.
"Are you talking about the Subaru?" Palmer quipped when asked what the Z35's competition will be. "It was a car designed for a 50-year-old. It's for a mid-life crisis. That's not what we do." Are the looks of the 86 and BRZ better suited to an older drivership? Your call:

As for the rumored specs, the Z35 will be rear-wheel-drive and likely use a supercharged 2.5-liter four-cylinder hybrid drivetrain. That power would far overshadow the 86 and BRZ, both of which use a 2.0-liter engine for 147kW and 205Nm. For a preliminary impression of what the Nissan Z35 might look like before its debut, check out the Esflow concept gallery below.