Nissan unveils the IMk concept EV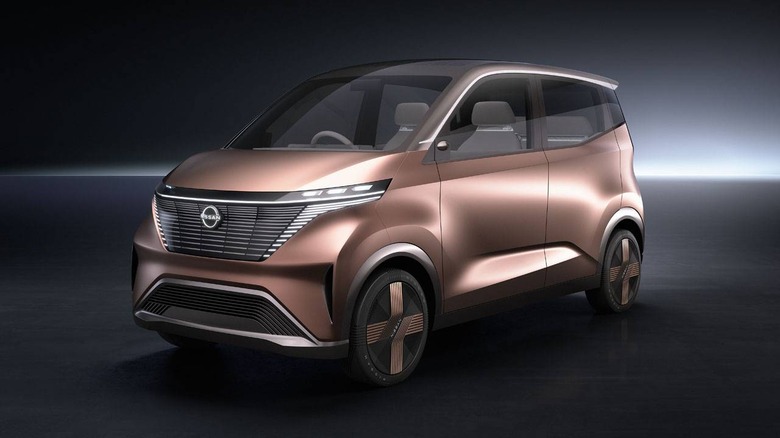 Nissan has unveiled a new concept car that is called the IMk. The car is 100% electric and hints at the new direction for the Nissan design language. The inspiration for the design of the IMk concept came for the city cars of Japan.
Nissan says that the
is more than a strictly functional city car calling it a chic vehicle that "reduces driver stress" and offers excitement and confidence on an all-new EV platform. The concept has the latest ProPILOT advanced driver-assist technologies and seamless connectivity features.
Nissan says that the IMk gives a glimpse at what urban-oriented cars might look like and feel like in the near future. The design and proportions of the IMk are meant to reflect a minimal aesthetic drawing on the Nissan design philosophy called Timeless Japanese Futurism.
The car uses the simplistic nature of traditional Japanese design with the exterior characterized by flowing lines. The copper color is called Akagane paying homage to artisans who formed copper into functional works of art. Inside the car, the ride has a bench seat with an impression of floating on a cloud.
The dash only has a start button and shifter with no other physical controls. Vehicle speed and navigation directions appear in midair using a bezel-less prism design. Additional information is given to the driver via holographic displays. The vehicle would have ProPilot Remote Park that allows it to park itself and come back to get you when you are ready to go. Nissan does not indicate the car's driving range, battery size, top speed, or charge time. There is also no indication that the concept will be produced.