Nissan unveils new Titan XD truck in Detroit with Cummins diesel option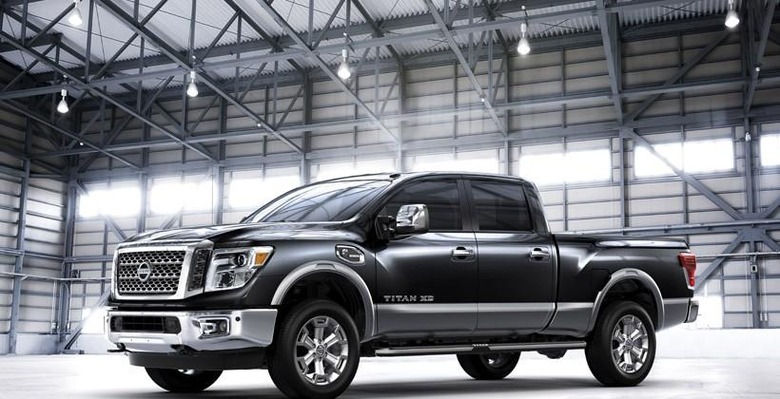 Trucks are huge sellers in the US and Nissan is tired of its original Titan not being part of the sales crowd. The original Titan carried on with no changes at all since its introduction, until now. At the North American International Auto Show Nissan has unveiled its new Titan XD. The full-size truck has an all-new front end and looks much the same from the side angle.
The big news for truck fans with the Titan XD is that it is now available with the Cummins 5.0L turbo diesel. Nissan says that the truck with this engine is designed to sit between the heavy-duty and light-duty truck s that are on the market today.
The Titan XD was designed and created for American buyers with the core designing and planning team in Tennessee, California, Michigan, and Arizona. The Titan will be built in Mississippi with engines that come from Tennessee and Indiana. That 5.0 V8 turbo diesel is rated at 310hp and produces 555 lb-ft of torque.
The XD with diesel power will be able to tow over 12,000 pounds when properly equipped. The truck also has an integrated gooseneck hitch that is engineered into the frame. Titan XD will also have available RearView monitor with trailer guides, AroundView monitor, and a trailer light check system. Inside the truck gets the Zero Gravity seats that are found in the Altima. Pricing is unannounced at this time and will likely be the make or break proposition for the Titan XD.
SOURCE: Nissan