Nissan Qashqai SUV Becomes A PS4 Controller In "Project Controller"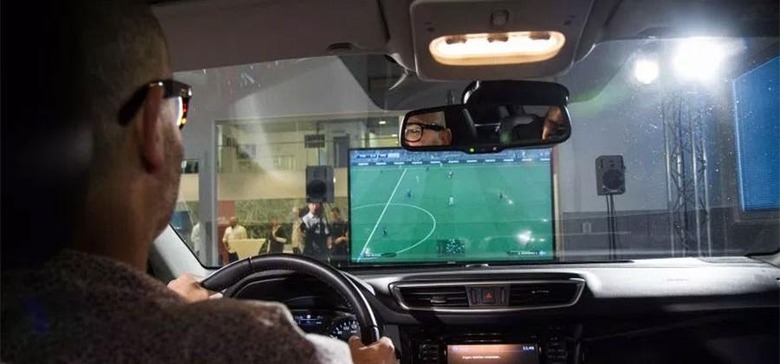 Nissan, Sony, and Konami have teamed up to sponsor the UEFA Champions League, a Soccer league in Europe. Part of the tie up saw Nissan build the first automobile video game controller in the world in something dubbed "Project Controller." The controller uses a parked Nissan Qashqai crossover that is plugged into a PS4 game console.
The gamer then sits in the driver seat and controls soccer players on a TV screen in Konami Pro Evolution Soccer 2016 video game. "Project Controller" would make more sense if it was controlling some sort of driving video game.
The control system for the game has players passing the ball with the brake and shooting goals when the throttle pedal is pushed. The direction of the virtual players is controlled with the steering wheel. A flick of the windshield washer level executes a cross pass and the phone button makes players sprint.
When the turn signal level is activated players navigate up and down. The PlayStation controller was hacked to work with signals that the car emits from the onboard diagnostic port. There are over 2 million signals that are filtered and translated to match the game functions.
SOURCE: Fortune