Nissan Pivo 3 EV concept gets closer to reality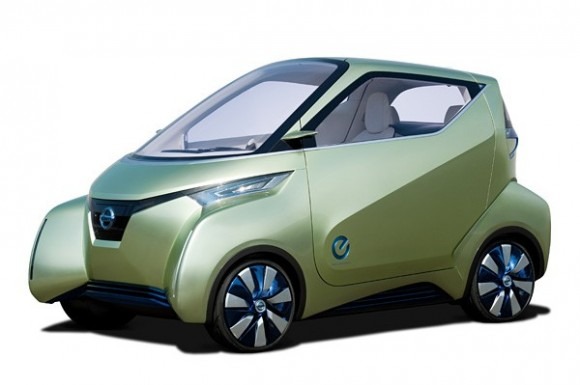 Nissan will be showing off its latest electric vehicle concept called the Pivo 3 at next month's Tokyo Motor Show. But ahead of the major event, the company has released some photos and videos this week of the third-generation Pivo and it's looking much closer to a realistic production vehicle than ever before.
The Pivo 3 zero-emission three-seater has evolved quite a bit in design from the Pivo 1 and 2, which resembled cartoonish bubbles on wheels. But it still retains many of its quirky features, including the driver's seat being located at the center position rather than towards the left or right side of the vehicle.
It's wheels no longer turn completely sideways, but still maintain a large range of rotation, allowing for a tiny two-meter turning radius that makes the vehicle extremely easy to maneuver in tight spaces. Parking the vehicle is further simplified with an Automated Valet Parking system that lets the Pivo 3 park and recharge itself in specially equipped parking slots.
[via Engadget]