Nissan GT-R has room for more development ahead of all-new model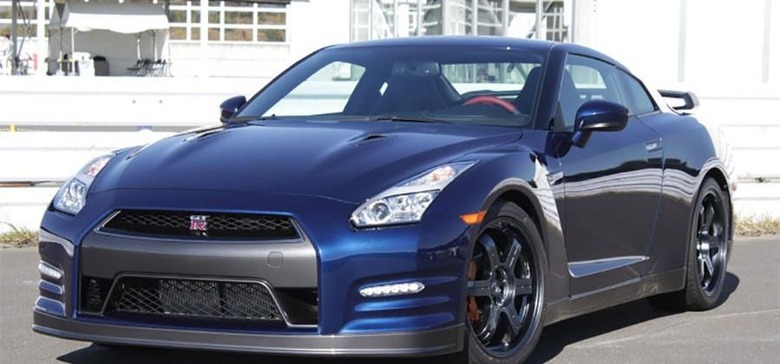 We are about three years away from the debut of an all-new Nissan GT-R in 2018. All we know about that car right now is a bunch of rumors that hint it might have a hybrid powertrain and that it could look like that Concept 2010 Vision Gran Turismo concept car, which would be awesome. What we do know is that whatever the car looks like and has under the hood, Nissan wants to sell lots more of them.
The GT-R isn't exactly a big seller for Nissan with only 891 units sold through August of this year. That's understandable considering the price tag of a GT-R, most of the folks who want one can't buy a 6-figure car.
Nissan has a few more model years to fill before that new GT-R is ready and word is that the GT-R might get even more performance in those intervening years. Nissan says that it can still do more with the R35 engine under the hood of the current car.
Whether this means the standard GT-R will get a bump in power or a hotter version of the car will be coming we don't know. Nissan is big on Nismo everything and it could be that only a high-end version of the car will get more power. The GT-R Nismo right now packs 600hp for a cool $149,990 price tag.
SOURCE: autoblog