Nissan embraces Microsoft Kinect for Windows to show off 2013 Pathfinder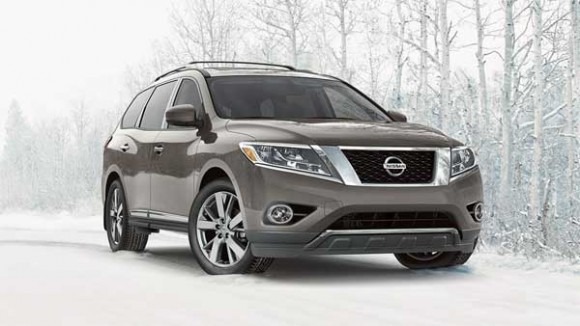 For 2013, Nissan has completely redesigned the Pathfinder SUV. In previous years the Nissan Pathfinder was much boxier than most of the other offerings from Nissan, but for 2013 that will all change. The completely redesigned Pathfinder has a lot more curves and more closely resembles the Murano from Nissan than in previous years. The new SUV is set to hit dealer showrooms later this fall.
Nissan wants to get car shoppers excited about the new Pathfinder ahead of the actual vehicle being available for test drives and close inspection. The company has chosen 16 of its dealers across the nation and is piloting a new program called the Pathfinder Kinect Experience. Sixteen dealerships around the country will have a virtual 2013 Pathfinder SUV to explore using Microsoft Kinect for Windows technology.
Using the Kinect Natural User Interface car shoppers will be able to climb into a virtual Pathfinder and explore the vehicle using motion and natural human gestures. The virtual exploration system and each dealership will include a Kinect for Windows kiosk with a computer, TV, and Kinect hardware. The shopper will be able to explore the exterior of the vehicle, select colors, bend down to inspect wheels, view the front and back of the vehicle, and climb inside for a virtual experience inside the SUV.
The Pathfinder Kinect Experience will be available in select dealerships across 13 states from August 20 through the end of November. Nissan says that this program is paving the way for a broader virtual showroom allowing shoppers to explore new Nissan vehicles months before they're available in dealerships. If the pilot program in the 16 dealerships around the country is successful, Nissan says that it could extend the Kinect virtual showroom to all 1100 dealerships around the country.