Nissan debuts Seamless Autonomous Mobility system based on NASA tech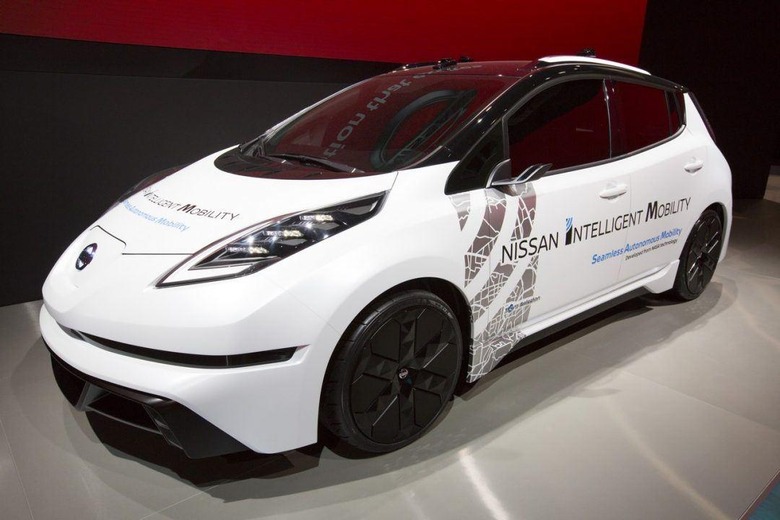 Like many car companies, Nissan's focus at CES 2017 this year is autonomous driving technology. Nissan Chariman and CEO Carlos Ghosn took the stage at the trade show this evening to announce a new driverless system called Seamless Autonomous Mobility (SAM). SAM will be one component of Nissan's Intelligent Mobility system, but it will likely be the most noteworthy one as well.
That's because SAM is based on technology from none other than NASA. In basic terms, you can think of SAM as an autonomous system that's backed by human support. It addresses the problem of situations that can't be – or shouldn't be, as Nissan stresses – handled by autonomous systems alone.
One of the examples Nissan gives is that of an autonomous car at an intersection where a police officer is directing traffic. An autonomous system on its own may not be able to recognize that it needs to stop, change lanes, or wait for the officer to allow the car through the intersection. If the car is equipped with SAM, however, it won't attempt to make the decision of what to do on its own. Instead, it will make a safe stop and then ping a command center, where a human is waiting to help.
That person working behind the scenes can see what the car sees and make a decision on how best to proceed. In this scenario, the person would draw a path on the road, and then when they see that the police officer is signaling for the car to go through the intersection, release the car to follow the path.
Using human guidance for situations that are tough for autonomous systems isn't where SAM's functionality ends, however. With other cars in the area communicating through SAM, our car that has already made it through the intersection can then share the solution with them. As time goes on, the systems within these cars learn from the situations that humans help them through, decreasing the amount of assistance they need as more tricky situations are encountered.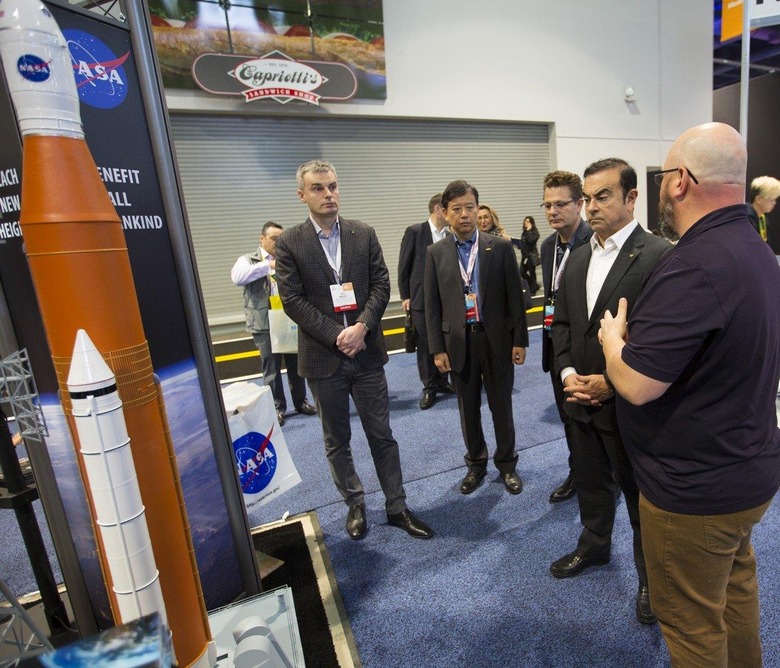 SAM is based on NASA's Visual Environment for Remote Virtual Exploration (VERVE) software, which it uses to direct robots who are scouring the surface of celestial bodies in our solar system, such as the Curiosity rover that's currently on Mars. What's perhaps most interesting about SAM's implementation is that it doesn't look to cut humans out of the mix entirely – at a time when so much focus is on making fully autonomous vehicles, the decision to use a system like SAM might make it seem like Nissan is going against the grain.
However, assuming a system like SAM sees widespread implementation, there could be a number of benefits. Obviously, the first is that it could help improve AI in our self-driving vehicles, while the second is that it could allow for self-driving cars to be rolled out on a wider scale faster. With humans only a ping away and ready to assist, SAM may help address some of the unknowns when it comes to unleashing a bunch of self-driving cars on the roads.
Unveiling SAM wasn't the only thing on Nissan's docket when it came to autonomous driving. Nissan also announced a partnership with DeNA to begin testing that will help develop self-driving vehicles for commercial applications. This is part of a larger Nissan-Renault Alliance plan to develop driverless systems, and the tests begin later this year in Japan.
Testing will be broken up into four stages. The first one is autonomous driving in single-lane highways. The technology that will be at the center of this test is Nissan's ProPILOT system, which made its debut in Japanese models of the Serena. Once stage one is complete, Nissan and DeNA will move on to multi-lane highways in 2018, allowing the cars to merge and change lanes without any input from the driver.
Then, in 2020, stage three is expected to kick off with autonomous city driving. Beyond that is the fourth stage of testing, which is presumably when these cars will gain fully autonomous functionality. We'll almost certainly be hearing more of this testing and of Nissan's SAM system in the coming months and even years, so stay tuned for more and check out our CES 2017 hub for full coverage from the show floor.