Nissan Color Studio expands to cover Versa Note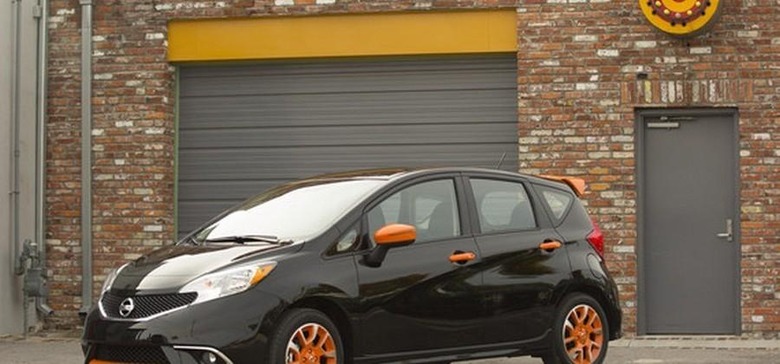 Nissan launched its slick
Color Studio for the Juke crossover
almost exactly a year ago. This year at the LA Auto Show Nissan has announced that it is expanding the Color Studio options to cover the popular and inexpensive Versa Note hatchback. The new color Studio options will allow Versa Note owners to make their car more custom to suit their style.
Versa Note Color Studio allows buyers to choose from 13 different exterior colors and interior accent colors. Buyers can choose different colors for things like the wheels, front lip finisher, mirror caps, door handles, rear hatch accent, and rear roof spoiler.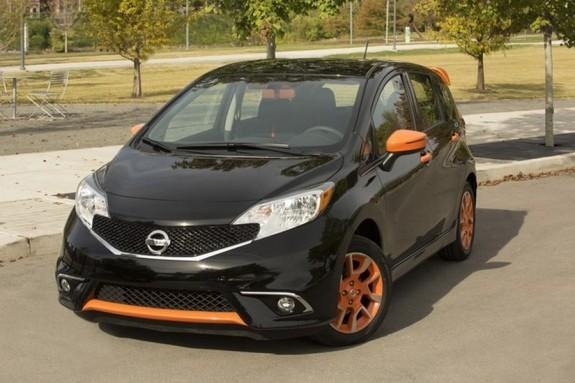 Color Studio customization can be applied to all grade levels of the Versa including the Note SR. Versa owners can also retrofit the Color Studio custom parts to 2014 and 2015 Versa Note cars. Buyers getting a new car from the dealership can add the cost of the parts to the car before financing.
Color options for the Color Studio on the Versa include black, white, red, black-purple, orange, and carbon fiber look. Inside the car floor mats, kick plated, speaker rings, air vent rings, rear view mirror cover and trim appliques can all be customized.
SOURCE: