Nissan chooses Intel for next generation infotainment systems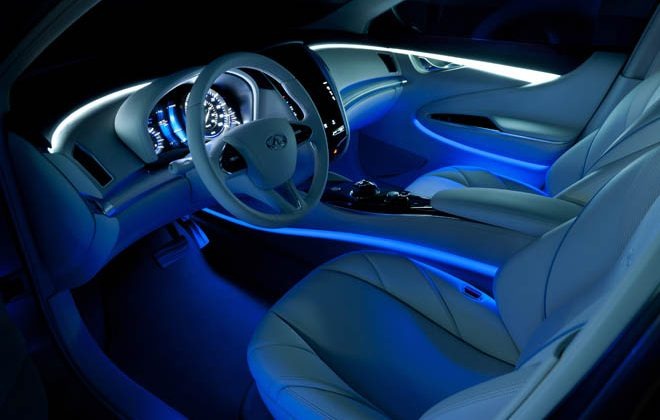 Technology has been coming to the automotive world in force over the last few years. Many vehicles are getting new and much more complex infotainment systems to alert drivers and entertain passengers. Nissan is working on its new next generation infotainment system that will be inside some of its future vehicles.
To power the next-generation systems, Nissan has chosen to use Intel Atom processor starting in 2013. The new high-end infotainment systems will be offered in select Nissan Motor Company production vehicles such as the Infiniti LE. That particular vehicle is a luxury zero-emissions concept unveiled at the New York International Auto Show this week.
There are few details on the new infotainment system at this point. Nissan notes that the system will keep drivers and passengers informed, entertained, and productive while maintaining safety while driving. The system will have twin displays and will allow the driver to see information on traffic and navigation while being able to deliver entertainment like movies to passengers. Intel and Nissan will be working together on research in the mobile device to vehicle fusion and cloud-based services for vehicles. The duo will also research vehicle video surveillance via smartphones and the ability to access control vehicles with smartphones.
"Technology and vehicles are integral components of everyday life and by combining the two, we can we achieve a truly connected, mobile lifestyle," said Ton Steenman, vice president of Intel's Intelligent Systems Group. "The processing power of the Intel Atom processor enables NISSAN to deliver information and entertainment to drivers and passengers simultaneously in a safe manner and opens the door to more enjoyable driving experiences."