Nissan autonomous vehicle testing kicks off in Japan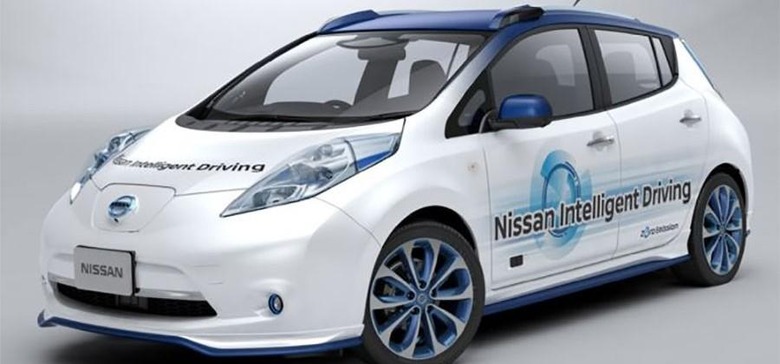 The wave of the future for automobiles includes autonomous driving features. Just about every major automaker in the world is working on autonomous cars and one of the steps towards bringing the tech to market for each of them is to begin testing on public roads. Nissan has announced that it is ready to begin testing on public roads.
Nissan will be testing the autonomous cars on highways and streets in Japan. Nissan has a stated goal of "Zero Emission" and "Zero Fatality" with its autonomous Nissan Intelligent Driving cars. Fewer accidents on the highways around the world is one of the main goals of autonomous vehicles since the hardware inside would never be distracted or tired.
Fewer accidents means less injury and death on the highways and less traffic caused by accidents as well. Nissan plans to have Stage One of its plan known as Piloted Drive 1.0 ready by the end of 2016. This will tackle autonomous driving on busy highways in traffic. By 2018, Nissan plans to work on multiple lane changes on the highway.
By 2020, Nissan plans to have its autonomous cars able to manage city traffic at intersections. The autonomous cars are based on the Nissan Leaf EV. The first prototype autonomous vehicle has a millimeter wave radar, laser scanners, cameras, computer chips, and a special human-machine interface.
SOURCE: Motortrend