Nissan and FedEx e-NV200 green trial kicks off in Washington D.C.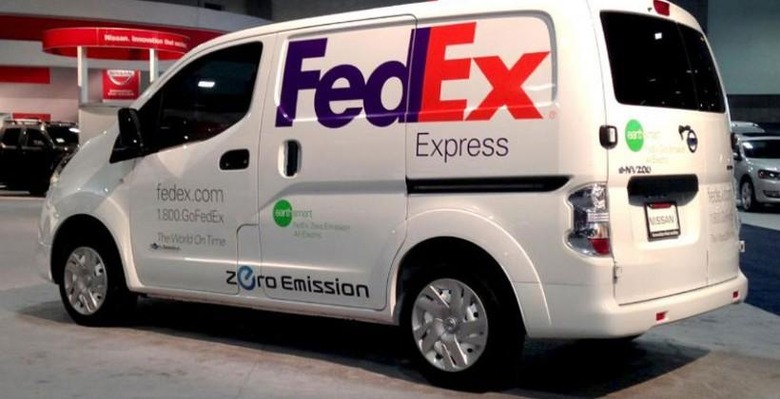 Nissan has announced that it is kicking off a special new collaborative test of its latest all-electric delivery van in cooperation with delivery service FedEx. The two firms will be working on the test of the new e-NV200 in Washington D.C. under real world operating conditions. The collaboration and test program were announced recently at the Washington Auto show.
This will be the first time that the vehicle will be running the roads in North America. FedEx and Nissan have conducted similar tests in Japan, Singapore, and the UK. The goal of the test is to see if the e-NV200 electric delivery van will be able to work in the real world in the US as it has in other countries.
Adding the new electric van to the fleet is part of FedEx's EarthSmart program where FedEx tries to reduce the fuel it consumes and the pollution it produces. The e-NV200 will be used in the Washington D.C. area where it will be undergoing field tests to subject it to the routine of a normal delivery vehicle.
The results of the test will be used to decide if the e-NV200 is a viable delivery vehicle for FedEx to use in the US. Nissan plans to put the e-NV200 all electric delivery van into production later this year in Europe. The van can be charged to 80% of its full capacity in less than 30 minutes using a quick charge port and a fast charger. The exact electric driving range for the vehicle will depend on how it is loaded and Nissan offers no specifications for range at this time.
SOURCE: Nissan