Nissan adds driving range and drops the price of the Leaf EV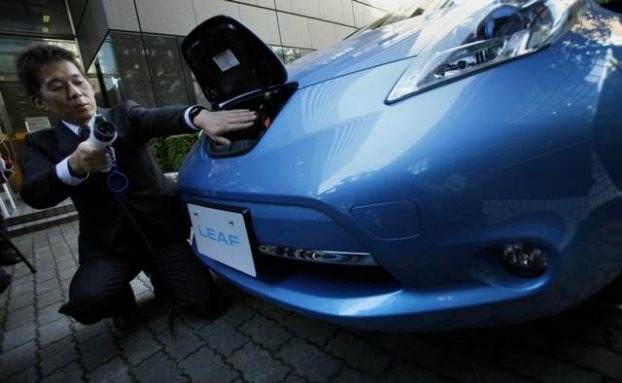 So far, Nissan has failed to generate the kind sales hoped for with its electric Leaf automobile. Part of the reason the car has failed to sell is that it's driving range is too short for many shoppers and the price is too high. Nissan showed off a new version of the Leaf this week at a hotel in Tokyo.
The new version of the Leaf has modifications that were made by Nissan based on feedback from owners of current Leaf EVs. One of the biggest worries Nissan noted from Leaf owners was the fear of running out of electricity and being stranded. The upgraded version has a system that will tell drivers exactly how much battery life is left to help alleviate fears of being stranded.
The new version of the Leaf also has an extended electric driving range. Nissan claims that the new version of the Leaf can travel 142 miles on a fully charged battery. That is an increase from 124 miles on the previous version. However, the caveat for 142 miles on a single charge is that you can't use the air conditioning.
The longer driving range was made possible thanks to improvements in the vehicle battery system and reductions in vehicle weight. The new version of the Leaf sells for under $31,000 for a base model with no options in Japan once government subsidies are applied. Nissan has sold 43,000 Leaf vehicles globally since it launched in 2010, with half that number sold in Japan. Nissan says it has sold 17,000 Leaf EVs in the US and sells about 1500 monthly.
[via Detroit News]