Nissan 2007 Mobile Office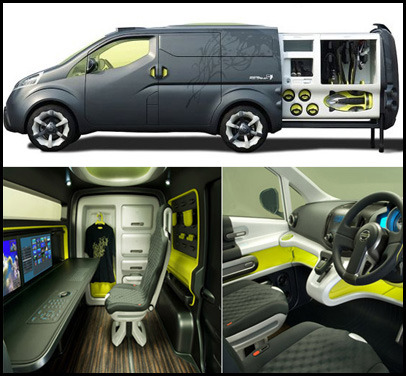 Somehow I don't think this is what Luda' had in mind when he said "Roll Out". The back of this fairly appealing vehicle rolls out to expose a lot of underwater photography gear, as well as a mobile office on the inside.
Speaking of niche markets, anyways, the downside is the two are exclusive, you can't keep the scuba gear tucked away and just use the office, you have to roll the back out in order to gain access to the office part. Overall it looks pretty amazing for a concept, or more likely proof-of-concept car.
Personally, I have no use for all the underwater photography crap, but if I could get an office like that, in a vehicle that looks that different, I'd never come home. I'd plaster SlashGear on the sides and back of that bitch and I'd be off in the wind, if it's landlocked, I'm there.
Nissan Rolls the Ultimate Wet Dream Office Car [via therawfeed]