Nintendo Wii sales set new industry records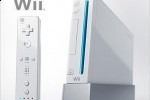 Nintendo has set amazing sales records in the year 2008 due to the growing popularity of the Nintendo Wii and Nintendo DS gaming devices. Never before has a gaming console sold more than 10 million units in a single year, but Nintendo has almost accomplished this twice in 2008.
According to independent sales data released yesterday by the NPD Group, the Wii had a total sales number of 10.17 million units for 2008 with the Nintendo DS coming in as close second with just 9.95 million. In the last generation of gaming devices, Nintendo fell short against Sony and Microsoft with its GameCube, but this generation Nintendo has redeemed themselves with amazing sales.
"Our type of entertainment has now moved to the point where there is no longer a question that if you offer consumers an expanded definition of what a video game can be, and deliver that idea with quality and affordability in mind, millions of new people will start playing video games," said Cammie Dunaway, Nintendo of America's executive vice president of Sales & Marketing.
The previous record was set in 2007 by the Nintendo DS with sales of 8.52 million or 72 percent of the total handheld gaming market.  The DS held that 72 percent of the market in 2008 wile the Wii takes up 55 percent in home console sales. Nintendo also has the industries top 4 selling games of 20008 with Wii Play at number 1, Mario Kart Wii at number 2, Wii Fit at number 3, and Super Smash Brothers Brawl coming in at number 4.  2008 has been an amazing year for Nintendo.