Nintendo weekly eShop update puts Kirby front and center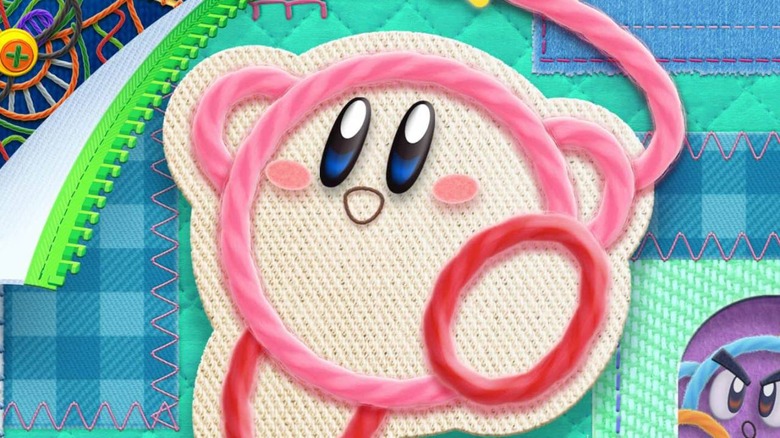 Nintendo has detailed the week of eShop releases ahead, and this week, the 3DS is actually the headliner. It's a relatively quiet week for the Switch, but on 3DS, we've got the arrival of Kirby's Extra Epic Yarn to look forward to. In this age of the Switch, it isn't often that the 3DS gets the biggest release of the week, and that'll probably become increasingly true as we continue to the move through the year.
In any case, Kirby's Extra Epic Yarn is a port of the Wii title Kirby's Epic Yarn, which released way back in 2010. This is an enhanced port of the game, so while it isn't a full-on remake, it does come with some extra features. Chief among those will likely be Devilish Mode, which ramps up the difficulty and is probably a good addition for those who already beat the game on the Wii back in the day.
If, on the other hand, you've never played the original, you can take Kirby's Extra Epic Yarn for a spin before you commit to it thanks to a demo that's available now. Aside from the launch of Kirby's Extra Epic Yarn, it's a fairly quiet week for the eShop, but take a look at the list below to see all of the games that are launching for both Switch and 3DS:
Nintendo Switch
• Aperion Cyberstorm – Demo Version
• ACA NEOGEO THE ULTIMATE 11: SNK FOOTBALL CHAMPIONSHIP
• Assault Android Cactus+ (available March 8)
• Baba Is You (available March 13)
• Bombfall (available March 12)
• Braveland Trilogy
• Claybook (available March 12)
• Ghoulboy
• Hard West
• izneo
• Mahjong Stories: Vampire Romance
• Monument Builders Rushmore (available March 8)
• My Little Riding Champion
• Paperbound Brawlers (available March 8)
• Proficient Paddles Deluxe (available March 8)
• Space War Arena
• The Caligula Effect: Overdose (available March 12)
• V-Rally 4
• Valley
• World Tree Marche
Nintendo 3DS
• Kirby's Extra Epic Yarn (available March 8)
That list isn't quite as long as the ones we're used to seeing most weeks, but since this is traditionally a slow period for the games industry, that isn't much of a surprise. If Nintendo's big releases for the month of March have a theme to them, it's definitely "arts and crafts." Not only do we have the release of Kirby's Extra Epic Yarn on 3DS tomorrow, but the Switch will be getting Yoshi's Crafted World on March 29. We'll see how Yoshi's Crafted World is soon, but in the meantime, head down to the comments section and let us know what you think of this week's eShop releases.