Nintendo taps Facebook to kickstart Mario Maker hype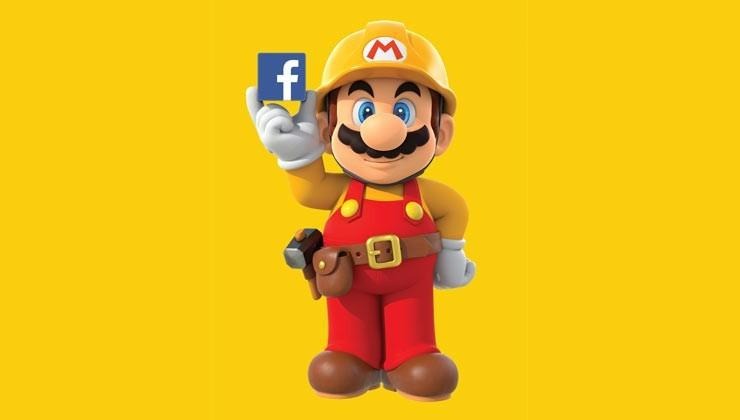 With the game, or rather game maker, delayed for nearly half a year, Nintendo really better make sure that Mario Maker will hit all the right PR notes when it does. And who better to know how to do that than the very people behind one of the world's greatest hype machines, Facebook. For two days next week, Facebook employees will have the exclusive privilege of doing something that many game designers and developers past could only dream of: creating officially sanction, accepted, and even distributed Super Mario levels.
Of course, they wouldn't be doing it from scratch and they won't really have complete freedom. They'll be using Nintendo's upcoming Super Mario Maker game/software, a Wii U exclusive that gives you all the tools you'll ever need to bring your wildest Mario death trap ideas to life. Legally available assets span the entire breadth of Super Mario history, from the original NES game to the current Wii U incarnation.
This level design craze will take place July 28 and 29 during Facebook's Hackathon days. Normally used to spark creativity and boost employee morale by letting them loose on their own dream projects, Nintendo has temporarily repurposed it for two ends. The first is to get some additional content for the game, as the winning design, chosen by a panel of judges from both companies, will be featured after the game has launched.
The second goal is, of course, to generate coverage for the upcoming game. Nintendo will be the documenting the hackathon during those two days and will be releasing a video documentary once it's over.
Super Mario Maker launches 11th September this year. There will also be a special Super Mario Amiibo that will be launched on that same date to celebrate the 30th anniversary of the original title on September 13.
SOURCE: Nintendo