Nintendo Switch Windows 10 port has a long way to go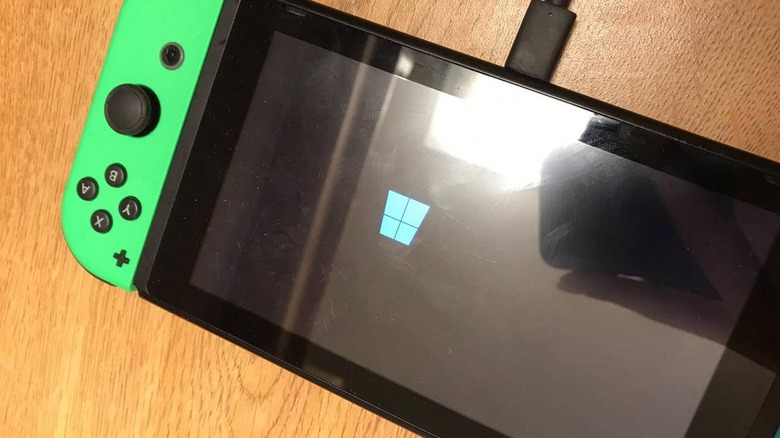 The Nintendo Switch is just a fan favorite among gamers, it has also become a favorite among modders and hackers. The handheld console's extremely locked down hardware and software has actually made it more challenging and, therefore, more rewarding to break into the device. Digitally, of course. Work on getting Android to run on the Switch is already underway but getting Windows 10 on the device is more challenging, more insane, and probably less useful too.
Ben Wang, a.k.a. @imbushuo on Twitter, has made a name for himself in getting Windows RT and later Windows 10 on ARM running on the abandoned Microsoft Lumia 950 XL smartphones. Those ports may have been a bit easier compared to this latest endeavor, considering how close they are to Microsoft's ecosystem. The Nintendo Switch, however, couldn't be farther from that.
The Nintendo Switch runs on an ARM chip, for one. But not any ARM chip either but an NVIDIA Tegra X1. While Windows, in one form or another, has been designed to run on Qualcomm's Snapdragon chips or even the Broadcom-based Raspberry Pi, there has been no official port of the OS on a Tegra ARM processor. Then there are the drivers to get everything working, which was already a pain for Linux and Android. One can only imagine the work that needs to be done for Windows.
imbushuo showed off a photo with the Switch getting up to the Windows logo boot screen but notes that there's still some work to be done. That, of course, could be an understatement. Nevertheless, it's already a testament to his hard work and skill that it even got to that point at all.
Even if Windows 10 on ARM does run on the Switch, however, it might not be able to run decently because of hardware constraints. Considering how poorly Windows behaves on a touch-only, keyboard-less environment, navigating the device might also be a chore. Then again, those never stopped anyone from doing wonderfully insane mods like this.