Nintendo Switch weekly eShop update: Bomb defusing and zombie slaying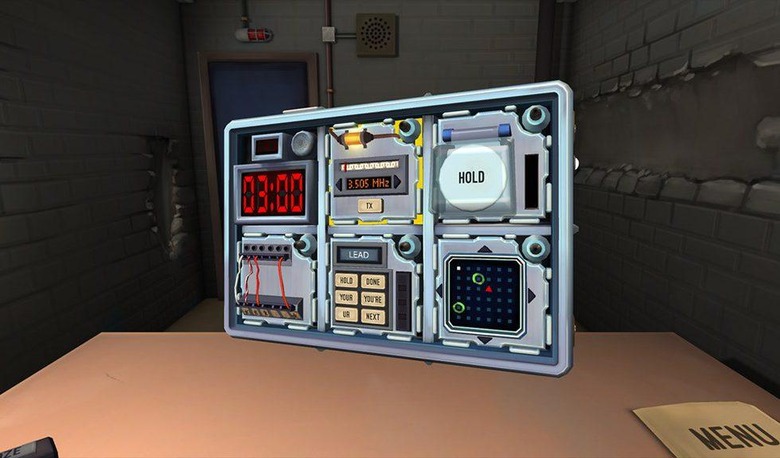 It's time once again for another Nintendo eShop update. Just like last week, the 3DS and Wii U are being left out in the cold again, as everything landing on the eShop is for the Nintendo Switch. This week's lineup includes a couple of popular indie titles and one demo that we're expecting to be pretty darn popular.
Starting things off this week is a game called Keep Talking and Nobody Explodes. This multiplayer game has found a lot of success thanks to the intense and often hilarious gameplay videos circulating online. In this game, one player is in charge of defusing a bomb while the other players – "Experts" who are responsible for reading and understanding the bomb manual – walk them through the process. It's an excellent game to play with a group of friends, though it might lead to a few arguments with them.
The second game landing on the Switch eShop is The Walking Dead: The Final Season. More specifically, this is the season pass for the final four episodes, which will grant you access to them as they unlock. The first episode is available now, and the other three episodes will all be released by the end of the year. Have a look at the week's releases in the full list below:
Nintendo Switch

ACA NEOGEO METAL SLUG 4

All-Star Fruit Racing (available August 21)

Animated Jigsaws: Beautiful Japanese Scenery – Demo Version

Arcade Archives Kid's Horehore Daisakusen

CastleStorm

Detective Gallo (available August 17)

FLIP OVER FROG

FunBox Party

Johnny Turbo's Arcade: Nitro Ball

Keep Talking and Nobody Explodes

Manual Samuel

Monopoly for Nintendo Switch – Demo Version

Monster Hunter Generations Ultimate – Demo Version

Morphite – Demo Versio

Next Up Hero

Out of the Box (available August 22)

Persian Nights: Sands of Wonders (available August 17)

Polygod (available August 17)

Red's Kingdom

Robbotto

Spectrum (available August 20)

The Walking Dead: The Final Season – Season Pass

Tiny Hands Adventure

Treadnauts
There are a variety of different demos arriving this week, but one of particular interest to a lot of people will likely be the demo for Monster Hunter Generations Ultimate. Though we know that the Switch won't be getting Monster Hunter: World, this is almost as good, and if you're new to the Monster Hunter franchise, the demo gives you a chance to try before you buy. Monster Hunter Generations Ultimate is out on Nintendo Switch on August 28, so we'll see that come up in these weekly roundups soon.