Nintendo Switch Pro coming late this year might not be very Pro at all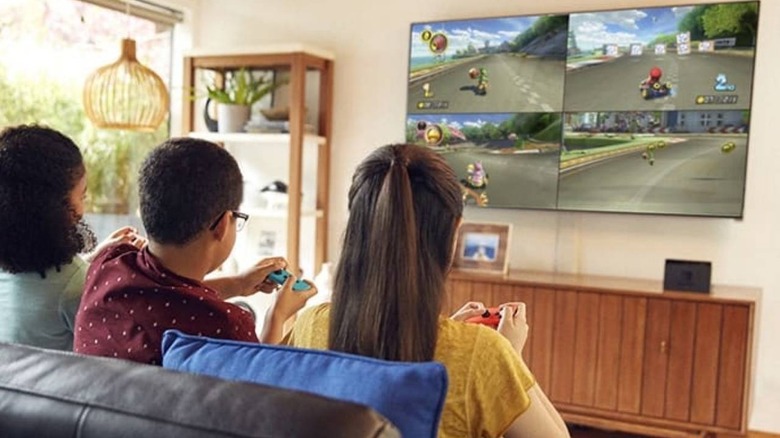 While the debate over the best gaming console in the market will never really be settled, it's hard to deny that the Switch has at least managed to keep Nintendo from falling off the ring. When it comes to raw power, however, even hardcore Switch fans will be forced to admit that the handheld console is far below even the current-gen Xbox One and PlayStation 4. That has naturally given rise to wishes and rumors of a Switch Pro but if this latest leak is to be believed, it will deliver a disappointing blow to the platform.
There have, so far, been two new "versions" of the Switch following the initial model. One is the Switch Lite, which is the Nintendo 2DS to the Switch's 3DS. And then there's the slight Switch refresh that promises to improve battery life just a wee bit. Neither comes close to be called the Switch 2 or even the fabled Switch Pro.
If the lone report from Korean media is any indicator, however, that Switch Pro might not even deserve the name "Pro". The report claims that Nintendo and NVIDIA are working together on a custom chip to improve the performance of the next Switch console. The odd thing is that it might not support 4K output as hoped by many.
It is definitely a strange twist considering that the Tegra X1 inside the current Switch is technically capable of 4K output as seen in NVIDIA's own Android TV SHIELD devices. Admittedly, the Switch performs a lot more data processing to run 720p HD games or 1080p FHD when in TV mode. This custom chip is supposed to provide even more power but not enough to support 4K.
The Switch Pro could end up being a disappointment, that is if it even ships on time. The same report says that this new processor is far from being finished, which could push the next-gen console past the holiday shopping season. Then again, Nintendo never officially hinted at a Switch Pro or even a Switch 2 so all that fans can hold on to is hope.