Unlike with its previous console launches, Nintendo took a different strategy for its most unique gaming device yet. There were no bundled games, no massive pile of launch titles even. And the online service that should have come with the console is still a few months away from going completely live. But while Switch owners bid their time for that date, Nintendo will at least be giving them a foretaste by making the Nintendo Switch Online app available in two weeks, right in time for Splatoon 2's launch.
The Switch Online service is actually one of the more contentious parts of the console's launch. Mostly because Nintendo has clearly stated it will be charging for features and services that it used to provide for free on other consoles. Even for things like chatting with other Switch owners online. For now, however, Nintendo is letting owners test some of those features for free, at least until the paid service launches in full next year.
The mobile app for the Online service, on the other hand, is going live on 21st July. Switch fans will probably quickly realize that it's the same date as the launch of Splatoon 2. That's no coincidence, however. Because the mobile app's first major feature will be linking to SplatNet 2. With this, you can check out your Splatoon 2 stats, check out upcoming new stages, invite friends to matches and more.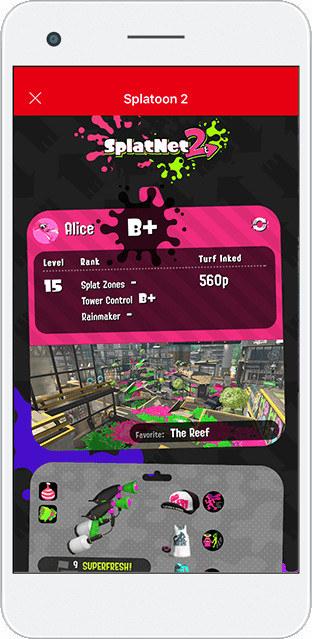 Outside of Splatoon 2, the mobile app will function as a social gaming hub, where you can invite those already on your Switch's friend list, via the app or even via social networks. The app can then be used to have a voice chat in the online lobby while waiting for a match to start. Depending on the game, they can even continue that voice chat during play.
The Nintendo Online Switch app will be available for free, but the service itself won't always be. Connecting with SplatNet 2 or even the simple act of chatting in lobbies are only free until the full service launches in 2018.
SOURCE: Nintendo