After months of rumors and speculation, Nintendo finally let the cat out of the bag today. The company has announced the Nintendo Switch Lite, which will be arriving in time for the ever-important holiday shopping season. If you're wondering just what the Switch Lite is and how it differs from the standard Switch, you've come to the right place.
Nintendo Switch Lite vs. Nintendo Switch
Before we dive into what the Switch Lite is, we should start with a refresher of what the Nintendo Switch is. Nintendo's most recently-released console, the Switch is something of a hybrid platform. The console itself takes the form of a tablet and uses a pair of controllers called Joy-Cons. Those Joy-Cons can be attached to the sides of the Switch, allowing you to play the console in handheld mode.
Beyond that, the Switch also has a kickstand that can be used to set it up on a table and play in what's appropriately referred to as "tabletop mode." In this mode, you can detach the Joy-Cons so that you're only looking at the Switch itself, or you can leave them attached and use a separate wireless controller, such as the Switch Pro controller.
Last but not least, the Switch ships with an accompanying dock that basically serves as an HDMI out and USB hub for the console. Connect the dock to your TV, slide the Switch in, and you can play your Switch games on the big screen. Once again, the Joy-Cons can be detached and used while the Switch is in TV mode, or you can leave them plugged in to charge (the Switch also charges when in the dock) and play with another wireless controller.
In short, the Switch is a pretty versatile platform as it merges the realms of handheld gaming and home consoles well. The Switch Lite, however, isn't quite as capable as the standard Switch in terms of versatility. In fact, the Switch Lite is only meant to be played in handheld mode.
As a result, the Switch Lite can't use the Switch dock – it doesn't support output to a TV at all, so buying a dock separately won't work – nor does it have a kickstand so it can be used in tabletop mode. With the Switch Lite, handheld mode is your only option. The controllers are even built into the device itself, which means you don't have the option of removing them.
With that focus on portability, Nintendo has shrunk things down a bit in the Switch Lite. Overall, the Switch Lite is smaller than the standard Switch, and that's obvious in the difference in screen sizes. While the standard Switch has a 6.2-inch screen, the Switch Lite's screen clocks in at 5.5 inches. That isn't a massive difference, but for someone who is already used to playing on a standard Switch, it will definitely be noticeable.
As far as dimensions are concerned, the Switch Lite is smaller than the Switch in almost every regard. The standard Switch measures in at 4 inches high by 9.4 inches long and is 0.55 inches thick with Joy-Cons attached. The Switch Lite, on the other hand, measures in at 3.6 inches high by 8.2 inches long while keeping the same overall thickness. True to its name, the Switch Lite is even slightly lighter than the standard Switch, weighing around 0.61 pounds to the Switch's 0.88 pounds.
Next we come to color options. With the standard Switch, you're mostly limited to the color of your Joy-Cons barring the purchase of some kind of limited edition console. The Switch itself is only regularly offered in one color: gray. That isn't the case with the Switch Lite, which will be offered in three colors (yellow, turquoise, and gray) to start, with more undoubtedly on the way.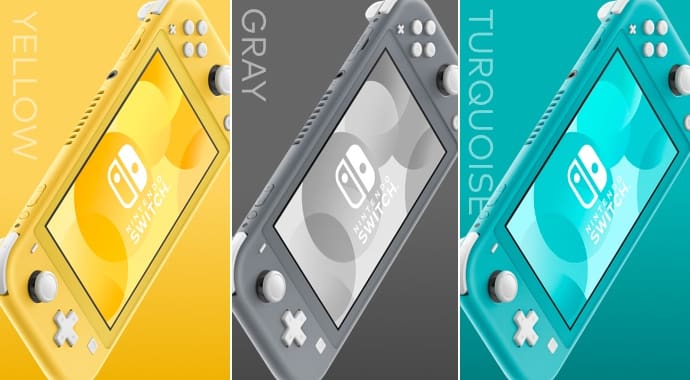 Then we have battery life, which is a major factor in a Switch that can only be played in handheld mode. Perhaps due in part to that smaller screen, Nintendo estimates that the Switch Lite should last anywhere between 3 and 7 hours on a full charge, but your mileage ultimately depends on how demanding the game you're playing is. With the standard Switch, Nintendo says that we can expect between 2.5 hours and 6.5 hours of battery life, and in my experience, that's an fairly accurate range, though I'm not sure if I've ever gone a full six-and-a-half hours without needing to plug in.
Finally, there's one more difference between the Switch and the Switch Lite, and it's a big one. While the standard Switch can obviously play any Switch game out there, the Switch Lite can only play games that support handheld mode out of the box.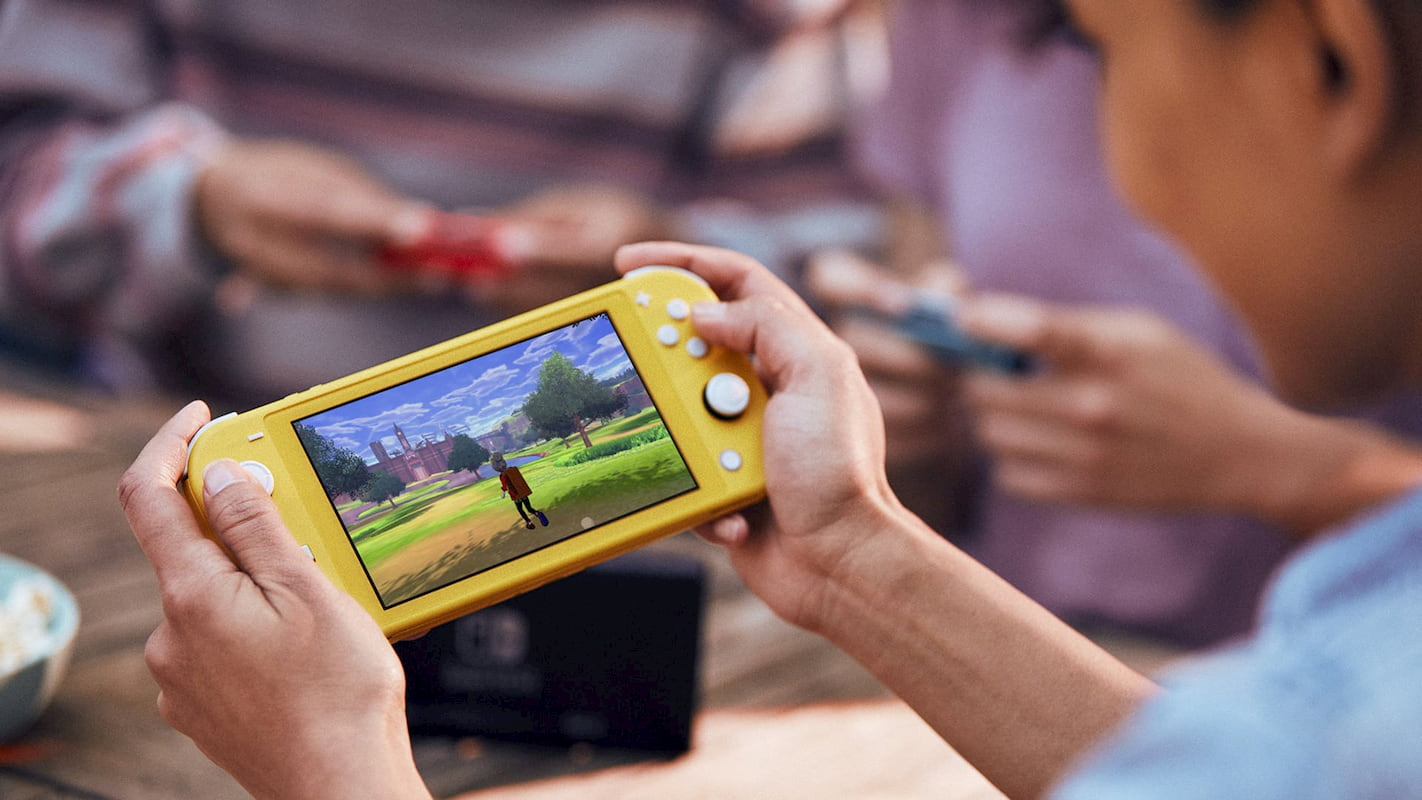 I've owned a Switch since launch day and I've only personally encountered one game that doesn't support handheld mode – Super Mario Party – but there are a few others like Just Dance and Fitness Boxing out there as well. You can still use the Switch Lite to play games that don't support handheld mode, but that requires a separate wireless controller and figuring out a way to prop the console up since it doesn't ship with a kickstand.
Who is the Switch Lite for?
Before we dive into who could benefit from buying the Switch Lite instead of the Switch, allow me to take a moment and say that I think that the Switch – in any form – is a platform well worth owning. Between my Xbox One, PlayStation 4, and Nintendo Switch, the Switch sees the most use and it isn't even close. My primary gaming platform is PC, though, and while PC outpaces both the Xbox One and PS4 when it comes to multiplatform titles, the Switch fills a niche (portable gaming) that my PC can't.
With that out of the way, is the Switch Lite going to be a good buy? We'll obviously have to wait until we get our hands on one to take a more educated stance, but knowing what we know now, it seems like the Switch Lite will be a solid choice if you don't mind being limited to only playing in handheld mode. Generally, my time playing the Switch is spent playing in handheld mode. If I had to put an actual percentage to that statement, I'd estimate that 80% of the time I'm playing my Switch, I'm using it as a handheld. In fact, I'd argue that handheld mode is one of the greatest strengths of the Switch as a platform.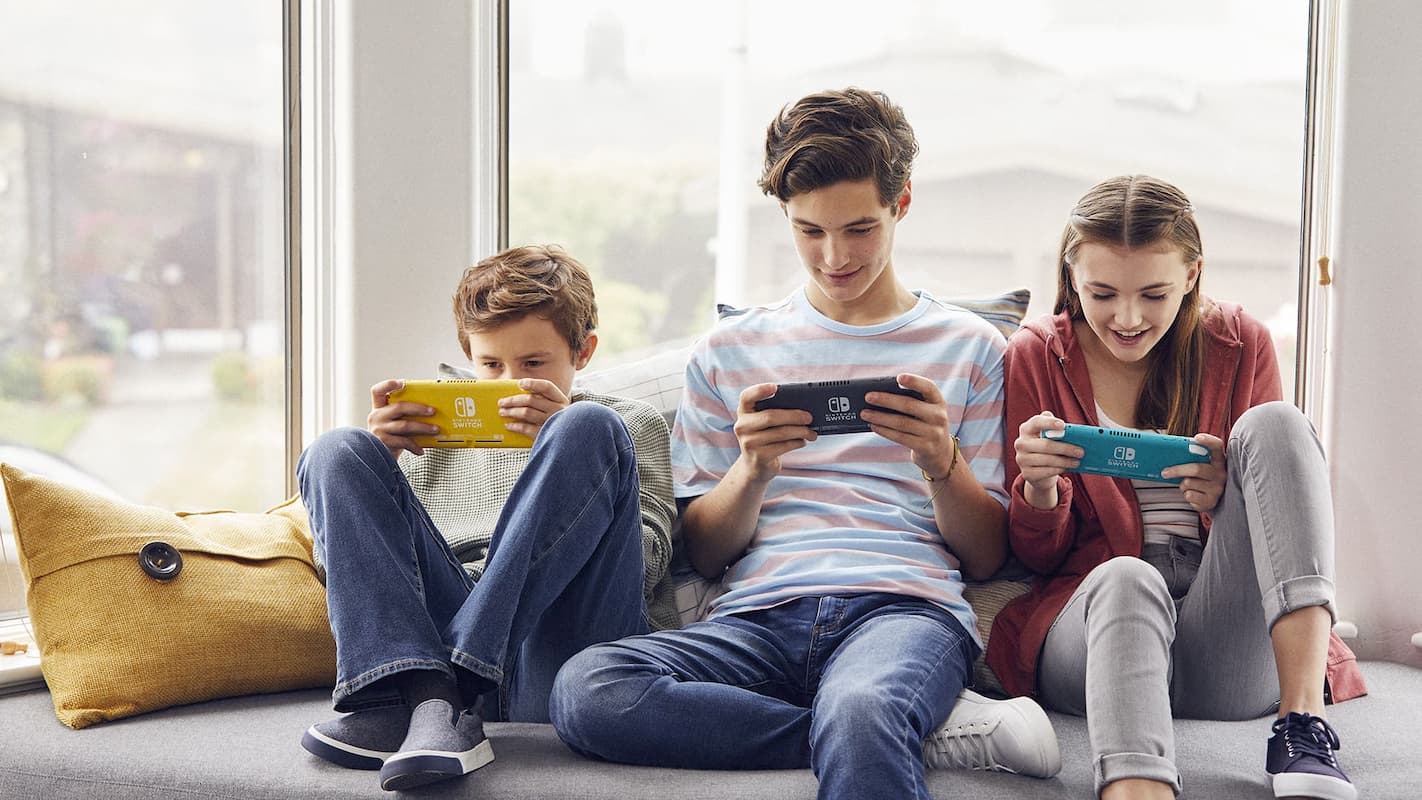 On the other hand, though, having access to the dock is nice. Sometimes I just want to pop my game up on the big screen and play it that way, while other times the dock serves as nothing more than an easy way to charge my Switch when I'm not using it. Though TV mode isn't my primary usage mode, I still enjoy using it every now and then, and I don't think I'd want to give that up having spent two years and some change with the Switch already.
If you already have a standard Switch, I doubt that it's going to be worth jumping to the Switch Lite, especially if you use TV mode at all. For those who look at the Switch and really like the idea of a handheld system that plays console quality games, the Switch Lite would probably be a good buy.
I think it could also be a smart choice for children, given both its smaller design and the fact that it's all one piece. The hope is that the Switch Lite's unibody design will lead to a little more durability, but of course, that's something that needs to be tested in real-world scenarios, and that isn't possible at the moment.
Aside from kids and people who really like the handheld aspect of the Switch, the Switch Lite will probably be the right choice for people who just want to save a bit of money. The Switch Lite will cost $199.99 instead of the $299.99 asking price of the standard Switch. $200 is a great price for a current-gen console, and ultimately, it means more money to put toward games.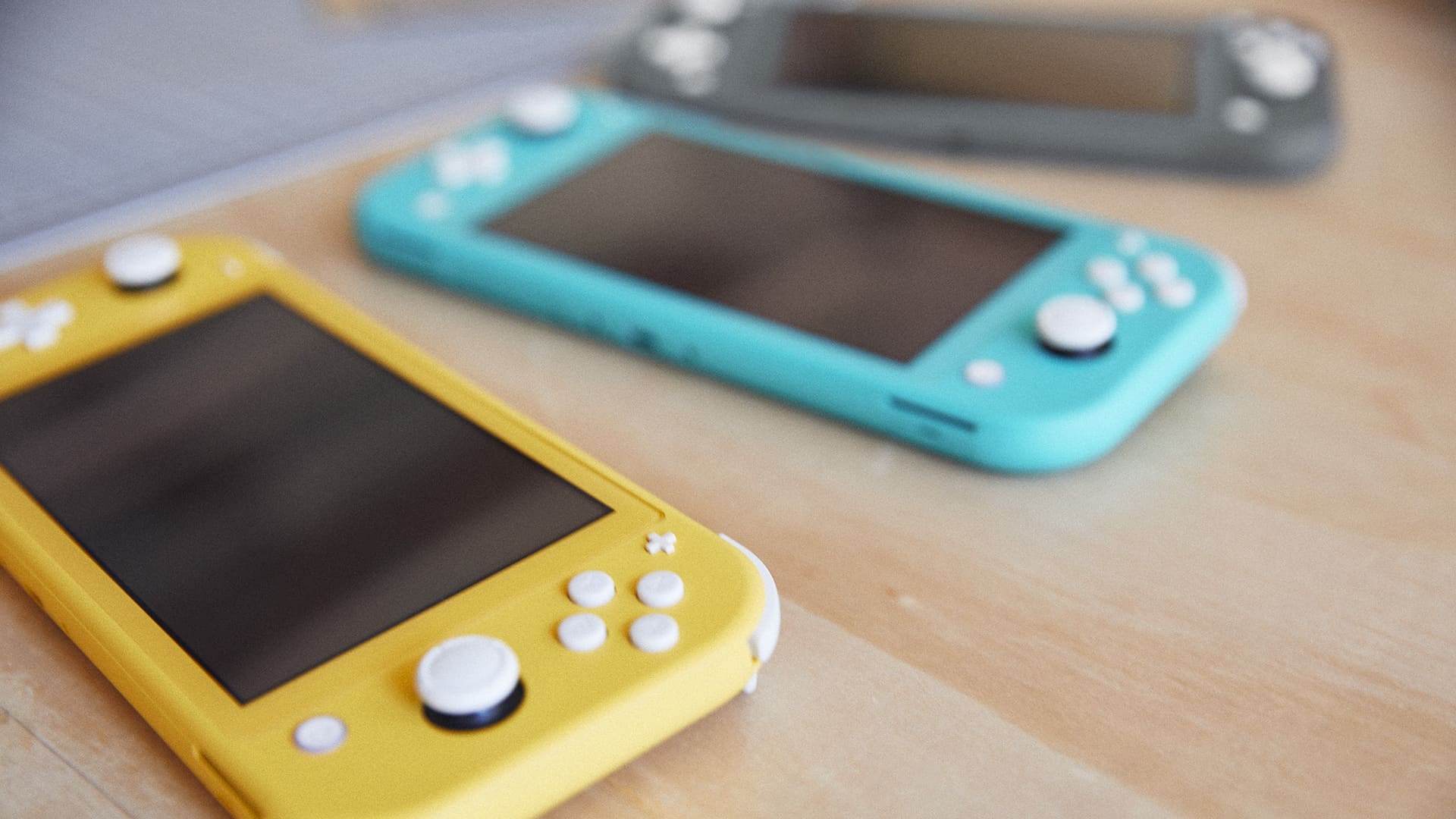 There are some worries with the Switch Lite – the idea that you can't play games that don't support handheld mode without buying extra controllers would certainly leave me feeling a little uneasy. On the other side of that coin, though, it's important to keep in mind that the Switch's portability is its bread and butter; it's a big reason why the console has been so successful. It's hard to imagine many developers creating games that can't be played in handheld mode, as evidenced by the very short list of games that don't support it we currently have after two-and-a-half years.
Wrap-Up
At this early stage, it sounds like the Switch Lite is shaping up to be a good alternative to its more expensive brother. Of course, without one in our hands it's hard to take a concrete stance on the quality of the device, so a full-fledged review will have to come later. With that said, if you've been eyeballing the Switch but either don't like the idea of spending $300 on it or don't think you'll use it in anything but handheld mode, then the Switch Lite might just end up being the perfect thing for you when it launches on September 20th.