Nintendo Switch Korg app proves it's more than just a game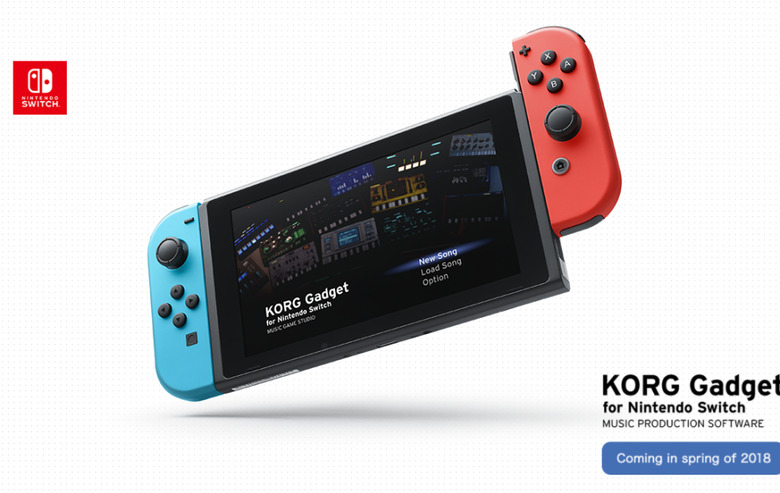 Assuming its great post-launch momentum keeps up, the Switch is bound to get a lot of excellent titles in the years to come. Given the flexibility of its Joy-Con controllers, we'll likely see plenty of developers experiment with unique control schemes in some of those games. One of the first companies to do so isn't a game developer at all, but rather music company Korg.
Korg has revealed that it will be bringing music production software called Korg Gadget to the Switch next year. Next to nothing has been made official at this point, though Korg has created a microsite for this Switch release. At the moment, the microsite for Korg Gadget is pretty barren, but its existence suggests that Korg will be ready to share more shortly.
For more information on Korg Gadget, we turn to Japanese site 4gamer.net, which actually got to spend some time with the game at an event held at the Tokyo Distribution Center over the weekend. According to 4gamer, this seems to be a Switch-friendly version of the Mac and iOS app of the same name. The Switch version is being made with help from Detune, and it's scheduled to launch sometime in spring 2018.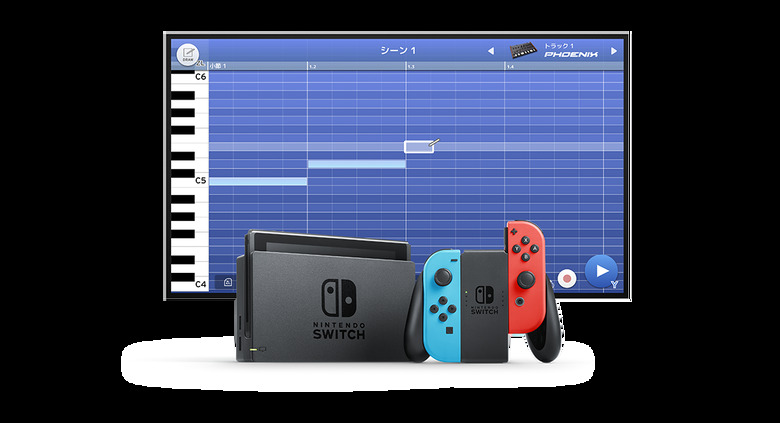 Players will use the Switch's Joy-Con controllers to compose music, with support for regular button controls and gyro controls. It's unclear just how those gyro controls will be applied, though 4gamer notes that tilting a Joy-Con will result in the software writing a corresponding note on a specified scale. It'll also support multiplayer compositions, giving four players the chance to compose a piece of music.
Since the Switch supports microSD cards, that could allow players to easily export their completed compositions, but we're not sure how that will work yet. In fact, there's a lot that remains unclear, so we'll have to wait for Korg to shed more light on it. We'll keep our eyes peeled for additional information, so stay tuned.