Nintendo Switch is getting two huge releases this week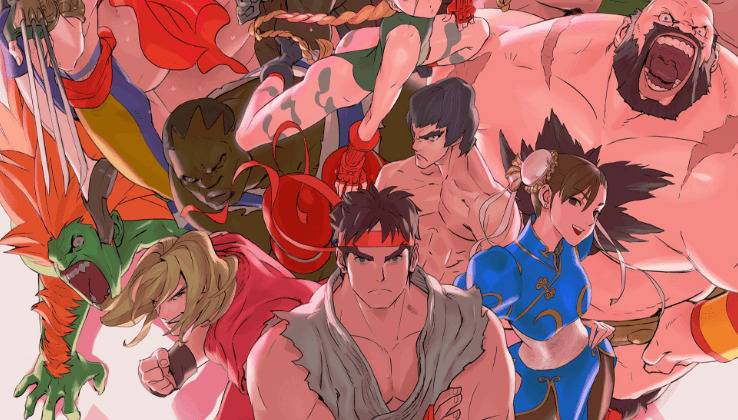 Most weeks between now and the launch of ARMS and Splatoon 2 this summer might be a little light for the Nintendo Switch, but not this one. This week, the Switch will be getting two games that have been advertised since well before launch. These aren't just a couple of indie games either, but rather new releases from long-running franchises.
First up is Ultra Street Fighter II: The Final Challengers. Yes, this is a re-release of the 1991 classic that originally released in arcades before being ported to the Super NES, but this is billed as the "definitive" version of that game. Some of the new features found in this iteration include swappable art styles and a first-person fighting mode.
The roster for Ultra Street Fighter II: The Final Challengers features 19 different characters, mostly comprised of the roster from Super Street Fighter II Turbo. Evil Ryu and Violent Ken also join the lineup, but it's hard to call them "new" considering that Ryu and Ken already exist in the game. Still, with gameplay that emulates Super Street Fighter II Turbo, this would probably be a good pick up for anyone who has fond memories of '90s fighting games.
The next release this week is aimed at tactical RPG fans. Disgaea 5 Complete is headed to the Switch, which is a pretty big release from a standpoint of third-party support. The game offers hundreds of hours of content for players who want to dedicate themselves to it, and even though this is the first Disgaea game to release for a Nintendo system since 2008, you can dive right in as it offers a standalone story.
Disgaea 5 Complete is already available in the Japanese and North American eShops, with an EU release following tomorrow. Ultra Street Fighter II, on the other hand, launches tomorrow as well. Get ready to shell out some cash for these games, as Disgaea 5 Complete costs a full $60 and Ultra Street Fighter II will set you back $40 – a hefty fee for a game we first played back in the 1990s.