Nintendo Switch Indie World presentation slated for this week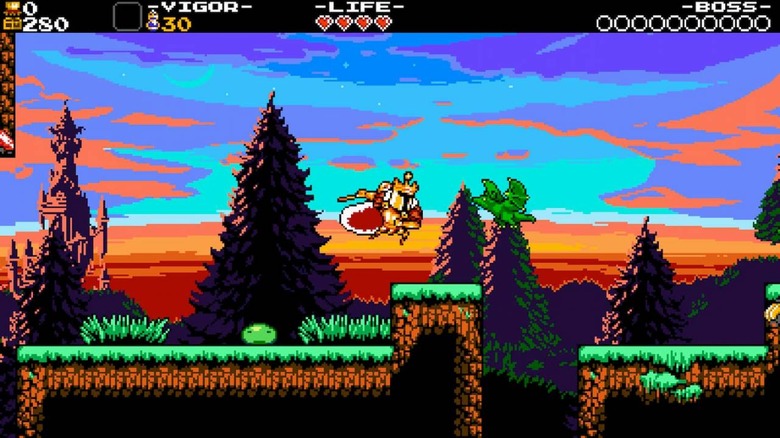 For a lot of people, the Switch has managed to become a solid machine for playing indie games. A lot of indie developers have brought their games over to the console as well, and Nintendo periodically highlights these games through presentations it calls Indie World Showcases. Nintendo has announced that the next Indie World Showcase is happening tomorrow, giving us an update on a number of indie titles that are on the way to the Switch.
In a tweet today, Nintendo said that tomorrow's Indie World Showcase will last around 20 minutes. That doesn't seem very long at first blush, but in previous Showcases, Nintendo has managed to pack a lot of games into a relatively short time frame, so we should probably expect the same here.
One game that's almost certain to be featured is Shovel Knight: King of Cards. King of Cards is actually the newest campaign for Shovel Knight and will be added to the Shovel Knight: Treasure Trove compilation. King of Cards is releasing tomorrow alongside Shovel Knight Showdown, so expect to see something from both of those titles in tomorrow's Indie World Showcase.
Tune in tomorrow, Dec. 10 at 10 AM PT / 1 PM ET for a new #IndieWorld Showcase livestream featuring roughly 20 minutes of information on some upcoming indie games for #NintendoSwitch!

Watch live here: https://t.co/N3Dhh3i7vy pic.twitter.com/ztbV2Odh94

— Nintendo of America (@NintendoAmerica) December 9, 2019
Another upcoming game that might get some time in the spotlight is Regions of Ruin, which is due out on December 23rd. We might also get a release date for the Switch version of CrossCode, which has proven to be a pretty popular indie game on Steam.
In addition to indie games that we already know about, we should see plenty of new reveals too. Nintendo's Indie World Showcase will kick off at 10 AM PT / 1 PM ET tomorrow, December 10th. You'll be able to watch it via the YouTube video embedded above, but Nintendo will likely also be streaming it on Twitch too.