Nintendo Switch in stock at Toys R Us nationwide this week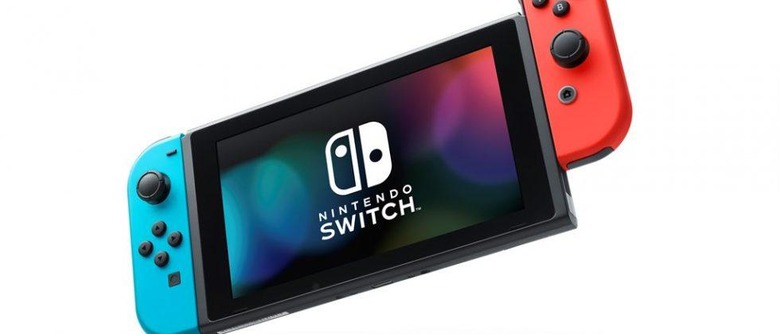 Get ready to line up, because Toys R Us has announced that it will be getting in more Nintendo Switch stock later this week. The console is still ridiculously hard to find, even though we're now more than two months out from launch. As always, we probably can't expect this stock to last very long, so if you want one, you shouldn't wait long once that restock hits.
According to Toys R Us, stores across the nation will be getting fresh stock in on Friday. As is usually the case with these restocks, Toys R Us didn't say how many consoles each store will be getting, only saying that Switch consoles will be available in "limited quantities."
Also unknown is whether or not Toys R Us will have both neon and gray consoles in stock. While it seemed like Nintendo made a similar number of both for launch, neon consoles have become harder to find in the weeks and months since. In other words, if you've got your heart set on neon, you might want to be prepared to settle for gray.
At this point, we can probably call the Switch launch a success. The Switch sold nearly 3 million units in its first month availability, exceeding the goal of 2 million that Nintendo had set for it. When coupled with the fact that the console still seems to be selling like crazy, it certainly feels like Nintendo has a hit on its hand.
Production, of course, is proving to be the bottleneck to Nintendo selling more. The market is definitely there, but Nintendo thus far hasn't been able to keep up with demand. With that in mind, you should probably take the advice of Toys R Us and line up this Friday morning if you hope to walk away with one.