Nintendo Switch has an odd Joy-con motion controller coming next week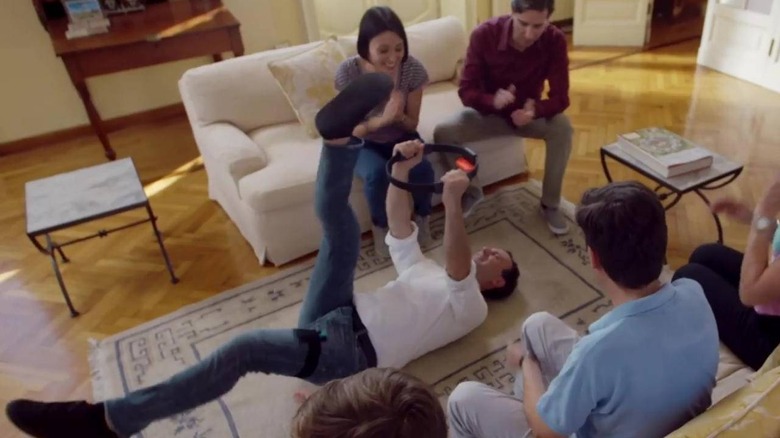 After that flood of tech announcements coming from Berlin, some might want to take a step back and relax on a comfy chair to catch their breath. Not so fast, says Nintendo. It's actually time to get up and moving to get that blood flowing for real. The company is no stranger to fitness games and definitely familiar with some odd accessories that come with it. It may have, however, just taken oddness to a new level in its teaser for a "new experience" coming to the Nintendo Switch in a week's time.
Move over, Wii Fit. The Nintendo Switch may just get the award for the weirdest motion controller out there. A video posted on Nintendo's YouTube account a mere day after its Direct stream not so subtly teases a new pair of Joy-con accessories that seems aimed at making you look ridiculous while breaking a sweat.
The leg strap in itself is both strange yet reasonable. After all, how else will the Switch be able to monitor your lower body's movements if you have it strapped only to your wrist. That, however, is nothing compared to the rubber-like ring that houses the other Joy-con half.
Too small to be a hula hoop and too big and too flexible to be a steering wheel, this unnamed Joy-con accessory seems meant to be squeezed, stretched, and moved around. Of course, whatever game or software it comes with would seem to make you do those actions in almost comical manners, though there does seem to be some more private solo activities you can do as well.
Other than that short video clip, Nintendo is naturally not saying anything else. We'll all just have to wait until September 12 to see what this new experience really entails and if, like the Nintendo Labo sets, it can be repurposed for other activities as well.