Nintendo Switch eShop gets its biggest week of 2018 so far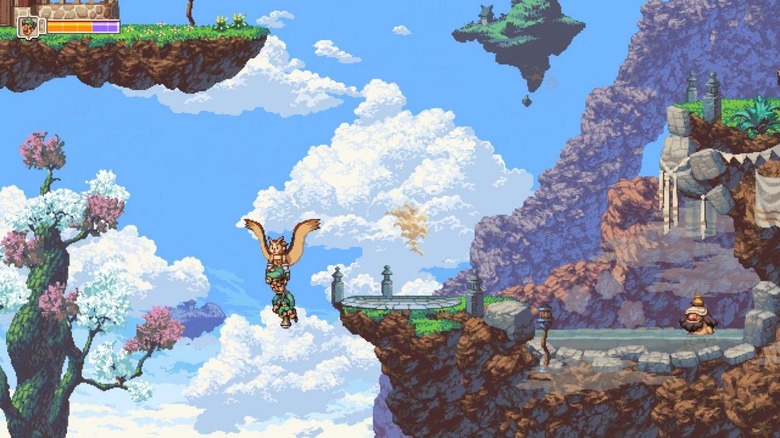 As we once again find ourselves on a Thursday, it's time to talk about the new games that are headed to the Nintendo eShop over the course of the next week. The Nintendo Switch in particular has a big week ahead of it – arguably its biggest of the year so far – with the port of a much-loved PlayStation 4 game and the launch of an indie gem coming up in the next few days. As usual, though, there's plenty more to check out if you aren't really interested in the eShop's new headliners.
While we're used to seeing new indie titles go live on the eShop week in and week out, new titles from major publishers have been something of rarity here at the beginning of 2018. That isn't the case this week, with Square Enix bringing Dragon Quest: Builders to the Switch. Far from a traditional Dragon Quest game but still featuring familiar faces from the franchise, Dragon Quest: Builders almost has a Minecraft feel to it as you build your kingdom from the ground-up.
That isn't the only title of note landing on the Switch this week. We'll also see the Switch port of Owlboy launch on February 13, so if you missed the chance to play it on PC, now is as good a time as any to dive in. A beautiful platformer that took nearly 10 years to craft, many thought that Owlboy was well worth the long wait when it finally arrived back in 2016. It should be noted that Owlboy is also coming to PS4 and Xbox One, so regardless of the platform you prefer, you'll be able to play this indie darling beginning today.
If neither of those sound like your cup of tea, there's plenty more coming to the Switch this week. Here's the full list of this week's additions to the Nintendo eShop for the Switch, 3DS, and Wii U:
Nintendo Switch

ACA NEOGEO 2020 SUPER BASEBALL

Aegis Defenders

Aperion Cyberstorm

Arcade Archives CRAZY CLIMBER

ATOMIK: RunGunJumpGun

Disc Jam

Dragon Quest: Builders (out February 9)

Mercenaries Saga Chronicles

Monster Energy Supercross – The Official Videogame (out February 13)

Owlboy (out February 13)

Pic-aPix Deluxe – Demo Version

Premium Pool Arena

The Fall Part 2: Unbound

The Longest Five Minutes

The Men of Yoshiwara: Kikuya

Nintendo 3DS

Radiant Historia: Perfect Chronology (out February 13)

Nintendo Wii U

Aperion Cyberstorm

IMAGEFIGHT

IMAGEFIGHT 2
As you can see, there isn't a whole lot coming to the 3DS this week, though Radiant Historia: Perfect Chronology is worth a look for fans of the series. This is also the second week in a row that we're getting new Wii U releases, which is a nice little surprise for those who still get some use out of their console. What games are you looking at this week? Head down to the comments section and let us know!