Nintendo Selects Adds Three 3DS Games Today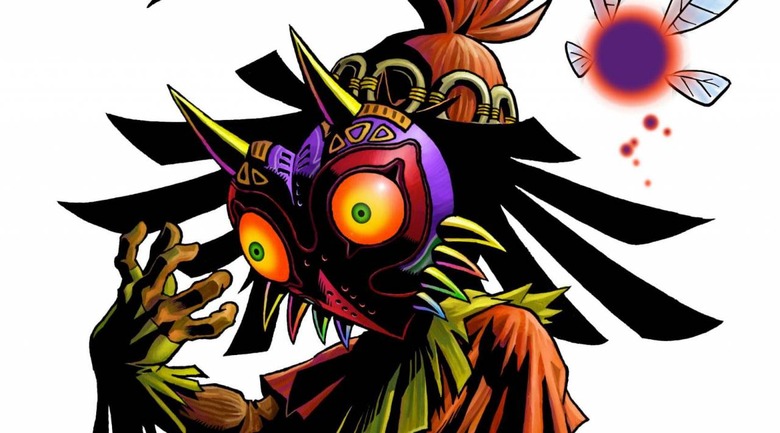 The Nintendo Selects line of budget-priced games is growing by three today. Nintendo has added three more Nintendo 3DS games to Nintendo Selects, which essentially means that they get new box art and a lower price. If you've held out on any of the games joining the lineup today, it seems that now is a good time to buy.
The three games joining the roster today are Star Fox 64 3D, The Legend of Zelda: Majora's Mask 3D, and the 3DS version of Super Mario Maker. The first two, obviously, are 3DS remakes of classic N64 games. In fact, we can certainly count Star Fox 64 and Majora's Mask as two essential games for the Nintendo 64, and their remakes for the 3DS are good buys for anyone looking for a nostalgia-fueled romp down memory lane.
Super Mario Maker, on the other hand, is less of a port of the Wii U title and more of a watered down version of it, since you can't actually upload the levels you create for others to download and play. You can, however, send levels to other players through StreetPass, but barring that, there are also 100 Nintendo-made levels to work your way through. For $19.99 – the price of all of these Nintendo Selects games – it might not be a bad purchase for those levels alone, but those who already own the game on Wii U will probably just want to stick with that.
Those of you who were hoping to see some Nintendo Switch games added to the lineup are likely disappointed by this latest round of additions. For now, Nintendo Selects will continue to only offer 3DS, Wii U, and Wii games with no Switch additions in sight.
In truth, it's probably going to be a long time before Nintendo adds any Switch games to Nintendo Selects – even though there are plenty of bestsellers that would qualify to be included in the lineup, those games are still selling well at full price. Nintendo isn't likely to add any Switch games to Nintendo Selects until later on in the console's life, when sales of early titles like Breath of the Wild and Mario Kart 8 Deluxe start to slow significantly. In any case, these three 3DS titles are marked down to $19.99 each from today, both on the eShop and at retailers around the US.