Nintendo Mario Day sale discounts some of Switch's best games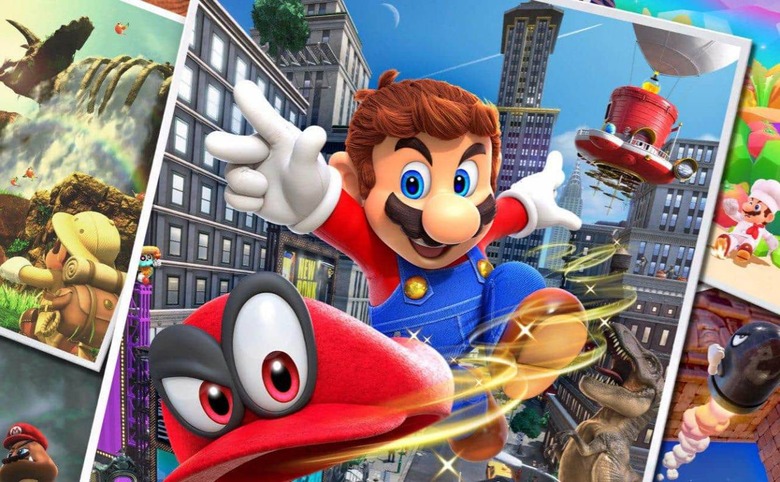 Mario Day is coming up, which means we're about to see some deals on the Switch and the various Mario titles available for it. Mario Day, as you might already know, is March 10 (for MAR10), but instead of only doing a day of discounts, Nintendo is going to do a full week of them. If you've been holding out on buying some of the Switch's Mario titles, then your patience is about to pay off.
Beginning on March 10, Nintendo is running a promotion that gives anyone who buys a Switch console a 50% discount on one of five titles: Super Mario Party, Super Mario Odyssey, New Super Mario Bros. U Deluxe, Mario Kart 8 Deluxe, and finally, Mario Tennis Aces. The grand total for the Switch and one of those discounted games clocks in at $329.98, which isn't too bad – especially when Nintendo is usually hesitant to discount consoles and its first-party games.
If you've already got a Switch, there's still a deal for you, as all five of those Mario games listed above will be $20 off on the eShop. The promotion kicks off on Sunday, March 10 and ends on Saturday, March 16, giving you six days to take advantage of these deals.
You can't really go wrong with the games on sale during this promo. Super Mario Odyssey is one of the best games not only on the Switch, but of the entire generation. It's my opinion that Mario Kart 8 Deluxe is the best game in the series, and though Super Mario Party might not be as good as feature-packed as it could be, it's still a pretty great party game.
For the record, Nintendo is currently offering a Switch bundle that comes with a $35 eShop credit, and that's a slightly better deal than Nintendo's Mario Day bundle. Still, if you can't find that eShop bundle, the Mario Day promotion is a pretty solid alternative. Qualifying Switch consoles will be on sale at GameStop, Amazon, Best Buy, Walmart.com, and Target next week, with more details about the sale available over on Nintendo's website.