Nintendo is at it again - Free feather stylus for Phantom Hourglass buyers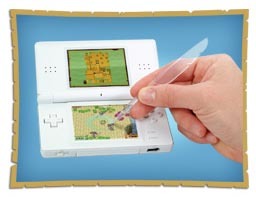 Nintendo is all about giving away free stuff. They just announced the other day that you could get a free sleeve for your Wiimote, and now you can get a free Feather pen Stylus to celebrate the launch of The Legend of Zelda: Phantom Hourglass.
Like the Wiimote case, you'll need to have made a purchase in order to qualify. Obviously, this one is going to require you to have purchased the latest Zelda game. You'll need to head over to their site and sign up for My Nintendo and do a quick survey, and the stylus is yours.
Is there a catch? Other than having to purchase the game, nope. You'll have to wait a good 4-6 weeks before it arrives, but hey, it's free!