Nintendo: focus is on IP not mobile, NX will be very different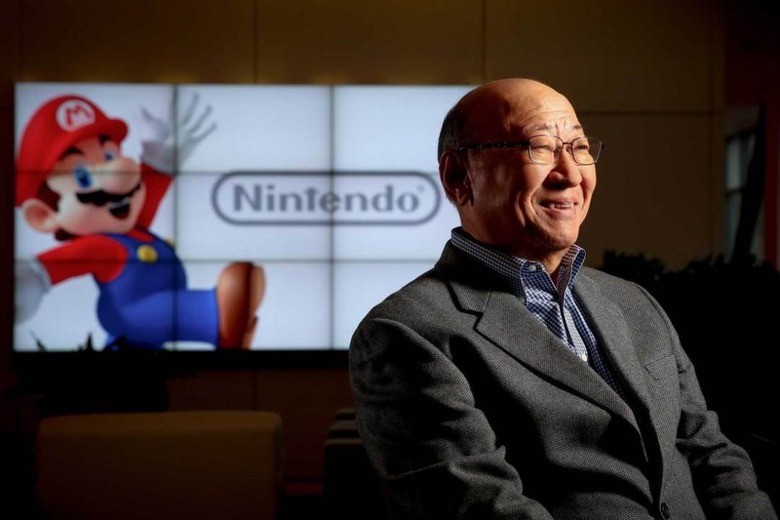 Although it seems that the sleeping dragon that is Nintendo has started to rouse from its deep hibernation, perhaps it is wise to still rein in expectations and throttle down the excitement. Newly minted company president Tatsumi Kimishima sat down with TIME Magazine to reveal as much as he could about his plans for Nintendo. And there might be some disappointment for those wishing Nintendo would make a stronger stance on mobile. The good news? Kimishima is at least promising that the Nintendo NX console will be very different from the much criticized Wii platform.
Although Kimishima denies reports quoting him as saying that he predicted the Wii U would be a failure, he does admit that the console has had problems. That said, he also says that the company is committed to still developing software for the Wii U, even with the NX console already in the pipeline. On the one hand, it does show Nintendo's loyalty to those who stuck with it through thick or thin. On the other hand, it also demonstrate's the company's stubborness and reluctance to cut ties with the past baggage.
As for the Nintendo NX, Kimishima is of course not saying much. But one thing is hopeful, it won't be a Wii U + 1. He says that it will be unique and different. It's the long overdue departure from the Wii platform.
"That being said, I can assure you we're not building the next version of Wii or Wii U. It's something unique and different. It's something where we have to move away from those platforms in order to make it something that will appeal to our consumer base."
He admits that explaining the Wii U was quite difficult, because it was difficult to demonstrate how the new Wii U would differ from the original Wii. Convincing people to move over to the new console was difficult. The implication here is that the NX would be so different that Nintendo would no longer have that problem. Other than that, however, the console remains shrouded in mystery.
One thing that might be certain is that the NX won't be based on a mobile platform. Nintendo, perhaps to the disappointment of many, remains cautious, almost ambiguous, about mobile devices. Nintendo won't "blindly" port its IP to mobile devices, so don't expect the latest and greatest Mario, Zelda, or Pokemon titles to suddenly become available on your smartphone. Like what his predecessor, the late Satoru Iwata, would say, they are more interested in using mobile to wean gamers into the Nintendo brand.
In the end, Kimishima's spiel is all about NIntendo's IP, which he mentions quite a lot in the interview. His main focus is in making sure that IP goes around, which doesn't necessarily mean porting titles to devices other than its own gaming hardware. In his mind, what will bind all of those together will be the Nintendo Account and My Nintendo club, which will seemingly be the focus of most of his efforts during his term.
SOURCE: TIME